Celebrate Halloween with these Ten Spooktacular Halloween Party Foods!  They're adorable, delicious, and everyone at your party will find them "spooktacular!"
Are you going to be celebrating Halloween with family and friends this year?  Halloween is easily one of my son's favorite holidays, and he looks forward to it almost year-round.  He begins to talk about his costume choice around Easter time, and all through the summer.  We live in a neighborhood teaming with kids, and by 6pm on October 31st, the children will be out in full costume, ready for a night of Trick-or-Treating.  I'm gonna have some of these treats ready for the kids – they're perfect for a spooky night of Tricks and Treats!
A Halloween party would not be complete without Caramel Apples!  These Caramel Apples by Dieters Downfall are a classic treat for any Fall or Halloween celebration!
These Chocolate Sugar Cookie Spiders by Delightful E Made are an adorably, delicious way to have creepy-crawly spiders on your table!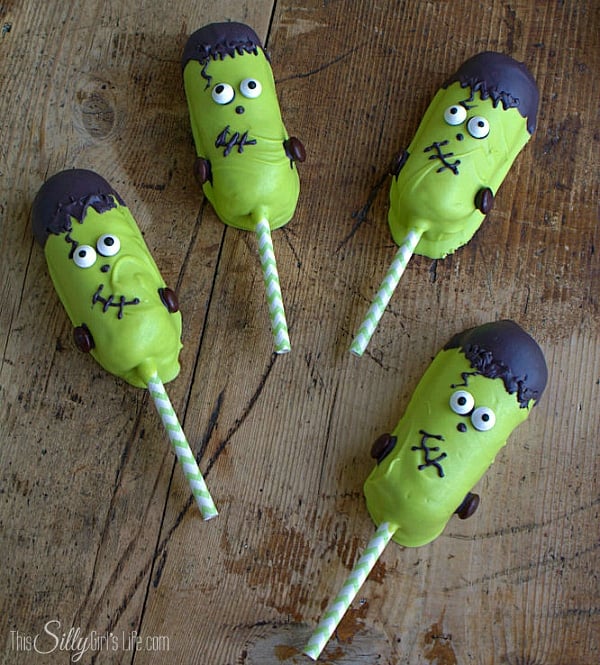 How adorable are these Frankenstein Twinkie Pops by This Silly Girls Life?  Such a cute treat for any Halloween party!
Kids and grown-ups alike will love these super-cute Halloween Mummy Cupcakes by Krafts and Kiddos.
These Spooky Spiderweb Cupcakes by Delightful E Made would make a great dessert or a fun classroom treat for your kids!
Beth over at The First Year created these fantastic Boo Pudding Parfaits.  Such a fantastic Halloween Party food!
Who wouldn't love this Halloween Spider Pizza by Kitchen Fun with My Three Sons?  Such a great way to serve pizza at your next bash!
A Halloween Party would not be complete without some ghoulish ghosts!  These Peanut Butter Cookie Ghost Cups by Food, Faith and Fitness are the perfect little sweet treat!
The delicious Halloween Cookies and Scream Bark by Life with the Crust Cut Off would be great to have on the table or to wrap up as party favors!  So colorful!!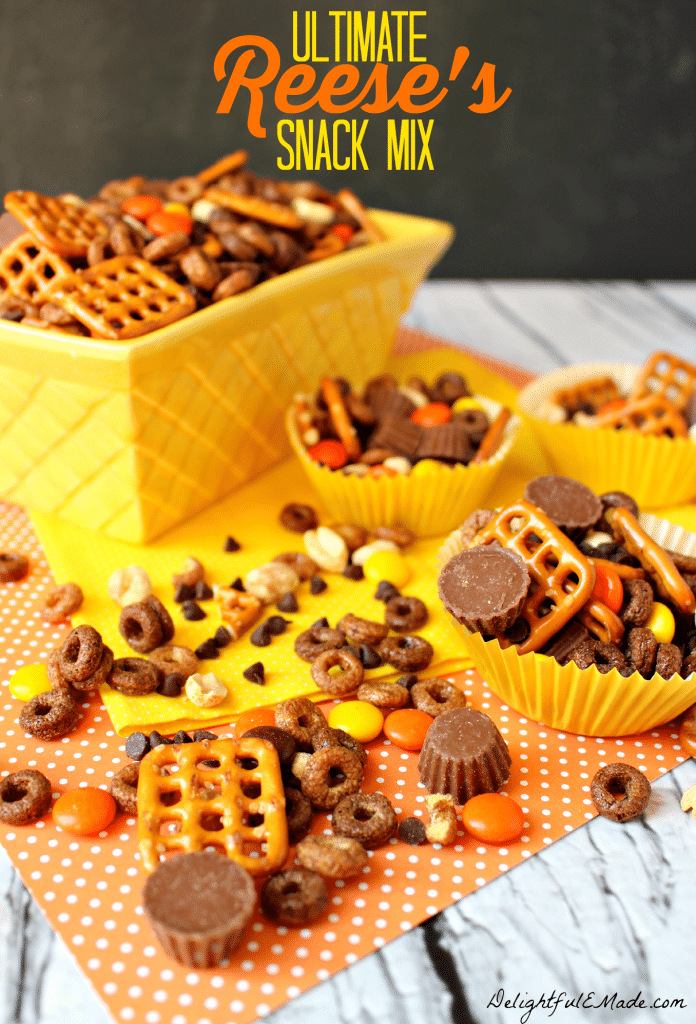 No party would be complete without a great snack mix!  This Ultimate Reese's Snack Mix at Mommy on Demand is not only delicious, but the colors are perfect for a Halloween Party!
I hope this year is one of your best, most memorable Halloween's yet!  Make it special, and celebrate with these Ten Spooktakular Halloween Party Foods.  Enjoy!
~Erin