I've got a special treat for everyone!  I'm participating in the Annual Bake Craft Sew Decorate series over at Your Home Based Mom!  I'm sharing on of our favorite family recipes that is always at our Thanksgiving and Christmas table – my Classic Pecan Pie!
Classic flavors in the ultimate holiday dessert!  This Classic Pecan Pie is perfect for any holiday dinner, party or get-together, and when topped with a delicious Vanilla Bean Whipped Cream, this dessert will make your holiday complete!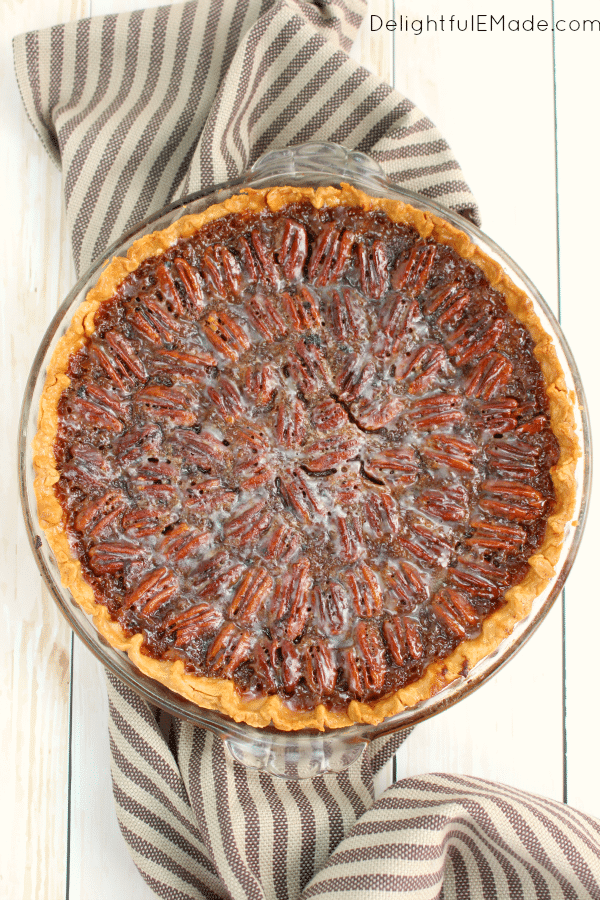 Over the years, I've come to perfect this holiday treat, as I've made it more times than I can count.  The recipe is simple, as it uses a basic pie crust – I use a refrigerated, store-bought pie crust.  It make things simple and fool-proof, and is a huge-time saver.  No need to worry about making, refrigerating and rolling out the dough – simply unroll the pre-made crust, press it into the bottom of the pie plate, and crimp the edges.  From here, your pie is ready for its filling.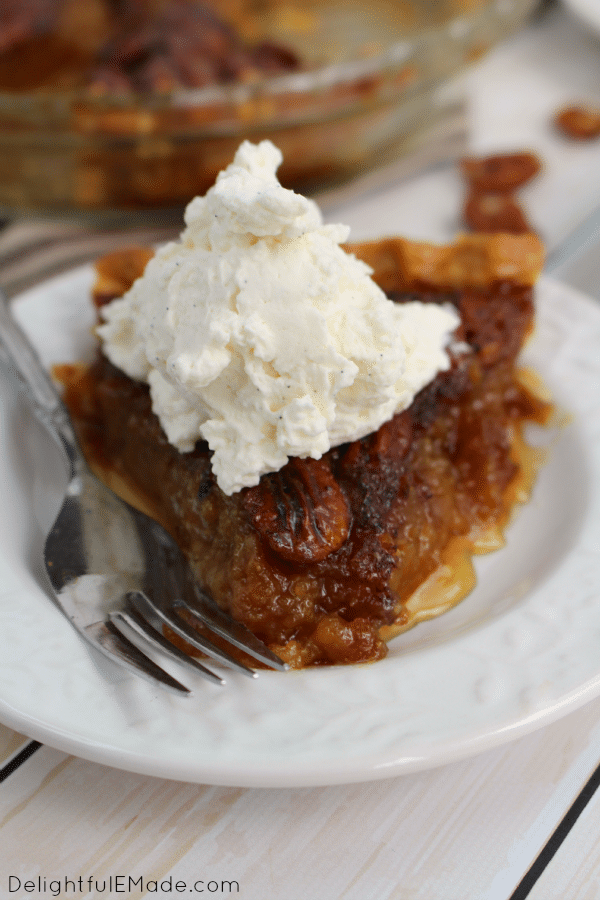 This rich, decadent pie is great on its own, but even better with my Vanilla Bean Whipped Cream!  Much like a standard whipped cream, this fantastic pie topping has the addition of vanilla bean caviar.  It's subtle vanilla flavor compliments the pie wonderfully!
To get the recipe for this fantastic holiday dessert, head over to the Bake Craft Sew Decorate Series at Your Home Based Mom!  You'll find my recipe along with lots of other fantastic ideas to make your holiday season the best yet!
I hope you have an amazing holiday season, filling with laughter and cheer with friends and family.  Enjoy!  ~Erin