Halloween Spider Web Cupcakes
These fun Spider Web Cupcakes are the perfect treat for your ghouls and goblins. These delicious Halloween cupcakes are topped with a vanilla frosting and chocolate syrup spider webs. Fantastic for a Halloween classroom treat or party snack!
The perfect Halloween cupcakes recipe!
The perfect Halloween cupcakes for your fall party or Halloween bash! These delicious spider web cupcakes are simple to make and easy to decorate. The spider webs are made with chocolate syrup and a toothpick. Your lil' ghouls and goblins will love these cupcakes!
For whatever reason, I don't make cupcakes all that often. I don't know why – they are super easy to make, clean up, and especially fun to eat. Today, Harrison had a football game, and unfortunately they lost a really close one. So once we got home, I said, "Today would be a good day for cupcakes." Harrison agreed enthusiastically! Not too many kids wouldn't. 🙂
How to frost these Spider Web Cupcakes:
Once you've baked the cupcakes and let them cool to room temperature, make the frosting. Here's what you'll need to make this simple vanilla frosting:
powdered sugar
cream cheese
butter
vanilla extract
chocolate syrup for the "spider webs"
Check out my tutorial for how to make amazing cream cheese frosting. There are a few tips in here that I always use when making any frosting. Super helpful!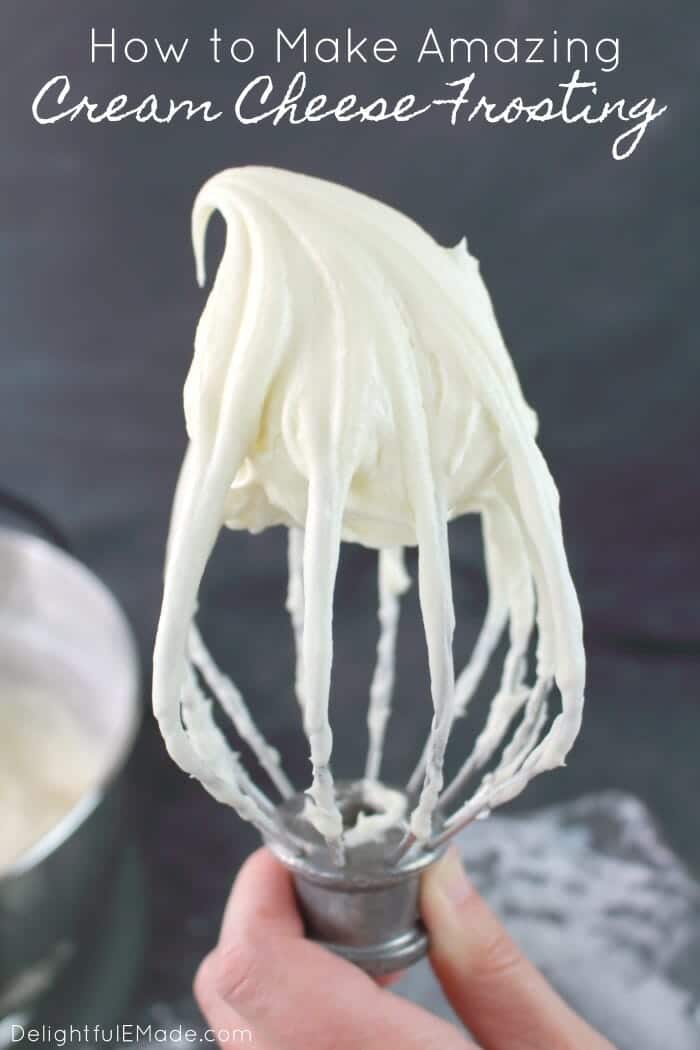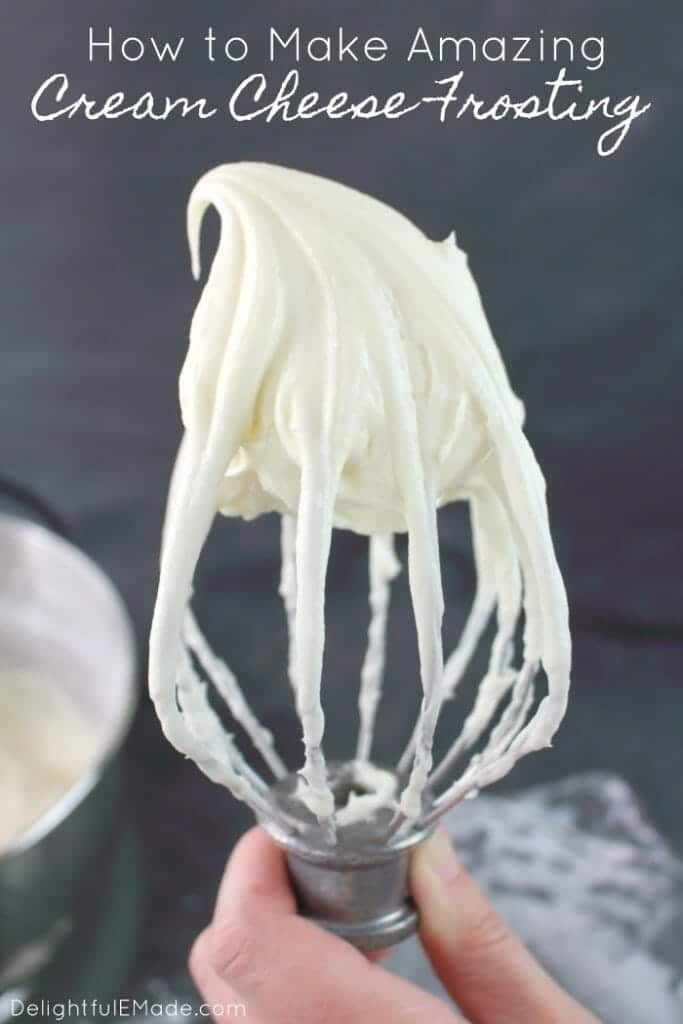 How to decorate the "spider webs" on these Halloween cupcakes:
Once you've mixed your frosting, you can now frost the Halloween cupcakes. You can do this one of two ways. Fill a piping bag and pipe each cupcake with a simple round tip. (No decorative tip is necessary.) Once done piping, evenly flatten the top surface of the cupcake frosting with a knife or frosting spatula. The other way is to frost with a knife only. The knife only takes a little longer, as you have to get the right amount of frosting on each cupcake.
Once you have a flat frosting surface, you can then decorate with the chocolate syrup. Start with a dot of chocolate syrup in the center of the cupcake and then gradually swirl the syrup outward in circles. Then, with a toothpick starting at the center of the cupcake, gently drag lines to the outer edge of the cupcake. This will give the appearance of spider webs.
The results are beautifully "spooktacular"!!
The cupcakes under the pretty frosting are super easy, also. The recipe uses a store-bought mix, with some extra ingredients to make it extra yummy. (I'm a fan of using mixes, as they are pretty fool-proof. The flavor and consistency are pretty spot-on and I always like to add a little sour cream to make the cake extra moist.)
If you love Halloween cupcakes, be sure to check out these adorable Pumpkin Cupcakes with Candy Corn Butter Cream by Grand Baby Cakes!
Topping these Spider Web Cupcakes:
Here are a few fun & easy decorations and topping ideas for your Halloween Cupcakes
Plastic Spiders
Candy bugs and spiders (found at any craft store or holiday area at your local discount store)
Gummy spiders
If you loved these fun, delicious Halloween Spider Web Cupcakes, check out some of my other treats perfect for Halloween or a fall celebration: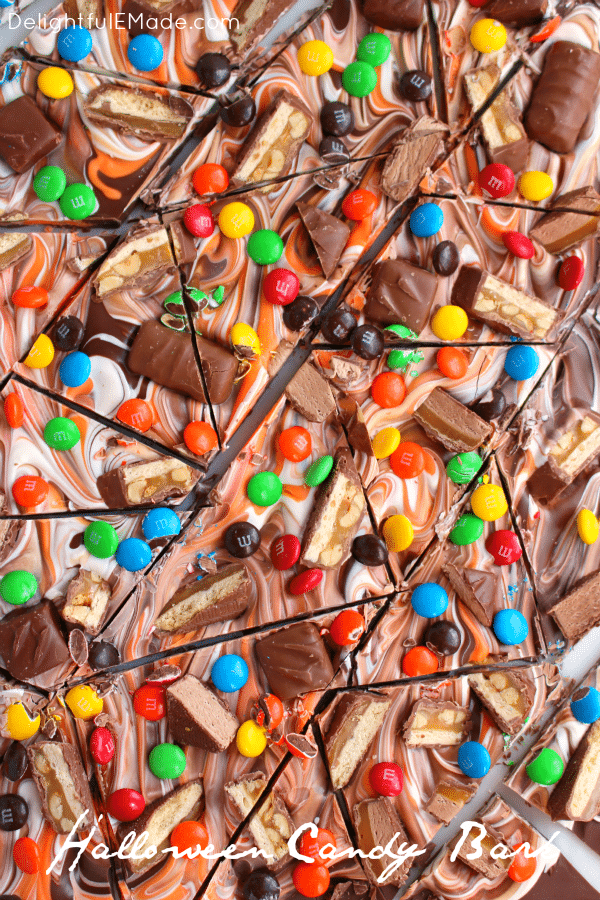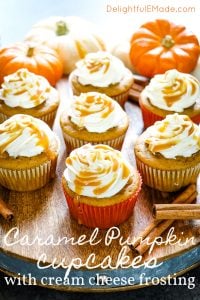 Caramel Pumpkin Cupcakes with Cream Cheese Frosting
The Best Halloween Party Foods
Double Chocolate Candy Corn Cookies
Spooky Spiderweb Cupcakes
Total Time:
1 hour
7 minutes
These chocolate-chocolate chip cupcakes with vanilla frosting are "spooktacular!" Perfect for a fun Halloween party, kids classroom treat, or bake sale.
Ingredients
1 box Chocolate Fudge Cake Mix (like Betty Crocker)
3/4 c. milk
1/2 c. vegetable oil
3 eggs
1 c. (8oz. container) sour cream
1 box, chocolate fudge instant pudding mix
1 (12 oz) bag (2 c.) mini chocolate chips
Frosting:
1 8 oz. pkg cream cheese, room temperature
1/2 c. butter, room temperature
4-5 c. powdered sugar
1 tsp. vanilla
chocolate syrup for decorating
Instructions
Preheat oven to 350 degrees.
Prepare two, twelve cup muffin/cupcake pans with paper liners.
In mixing bowl, combine cake mix, milk, oil, eggs, sour cream and pudding mix. With hand or stand mixer, mix on low for about 1 minute. Stop to scrape down sides and ensure all ingredients are incorporated. Mix for another 30 seconds to 1 minute. Pour in the chocolate chips, and fold in with a spatula until combined.
With an ice cream scoop or ladle, add the batter to the lined tins. Each cup will be about 2/3 to 3/4 full.
Bake at 350 for 21-24 minutes. Let cool completely before frosting.
For frosting, let cream cheese and butter come to room temperature. In mixer, cream these together. Add vanilla. Gradually add powdered sugar until consistency of frosting is light and fluffy. Add a large dollop to each cupcake and make a smooth, flat surface on the top of each cupcake.
With chocolate syrup, start in the center of the cupcake with a thin stream of syrup and work outward making a spiral circle. Using a toothpick, start in the center and drag the syrup and frosting outward. Make several lines from center to edge to create the spiderweb. Enjoy!
Nutrition Information:
Serving Size:

1
Amount Per Serving:
Calories:

4905
Total Fat:

269g
Saturated Fat:

117g
Cholesterol:

451mg
Sodium:

1426mg
Carbohydrates:

638g
Sugar:

579g
Protein:

28g
I hope these cupcake help make your Halloween or Fall celebration an event to remember!
Enjoy!
Erin