Everyone loves brownies! Why not give it as a gift? This easy M&M Brownie mix in a jar is the perfect "Thank You" gift for anyone in your life and makes a great teacher appreciation gift.
This post may contain affiliate links. Delightful E Made is a participant in the Amazon Services LLC Associates Program, an affiliate advertising program designed to provide a means for us to earn fees by linking to Amazon.com and affiliated sites.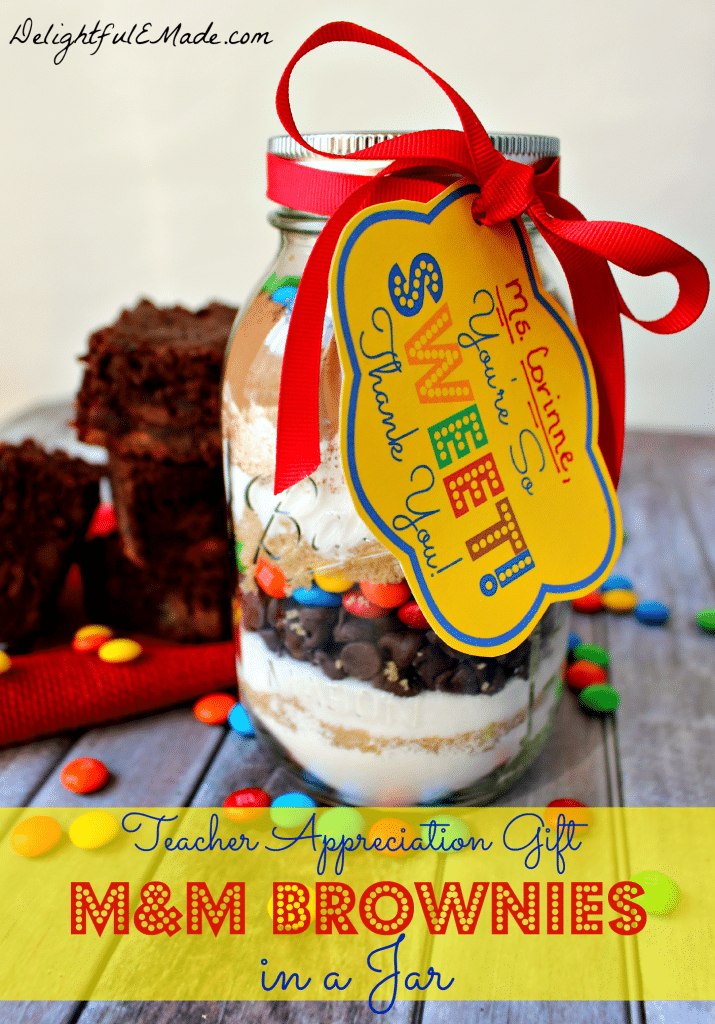 I think its pretty fair to say that I've never met anyone who didn't appreciate a good brownie. They're delicious, chocolaty, fudgy, and like cake only better! You can put all kinds of goodies in them like, nuts, candies, more chocolate and even swirl with a peanut butter or cream cheese.
In my humble opinion, brownies are quite possibly the perfect dessert! That's why I decided that making a fun brownie mix in a jar would make the most amazing teacher appreciation gift for my son's very special, loving teacher.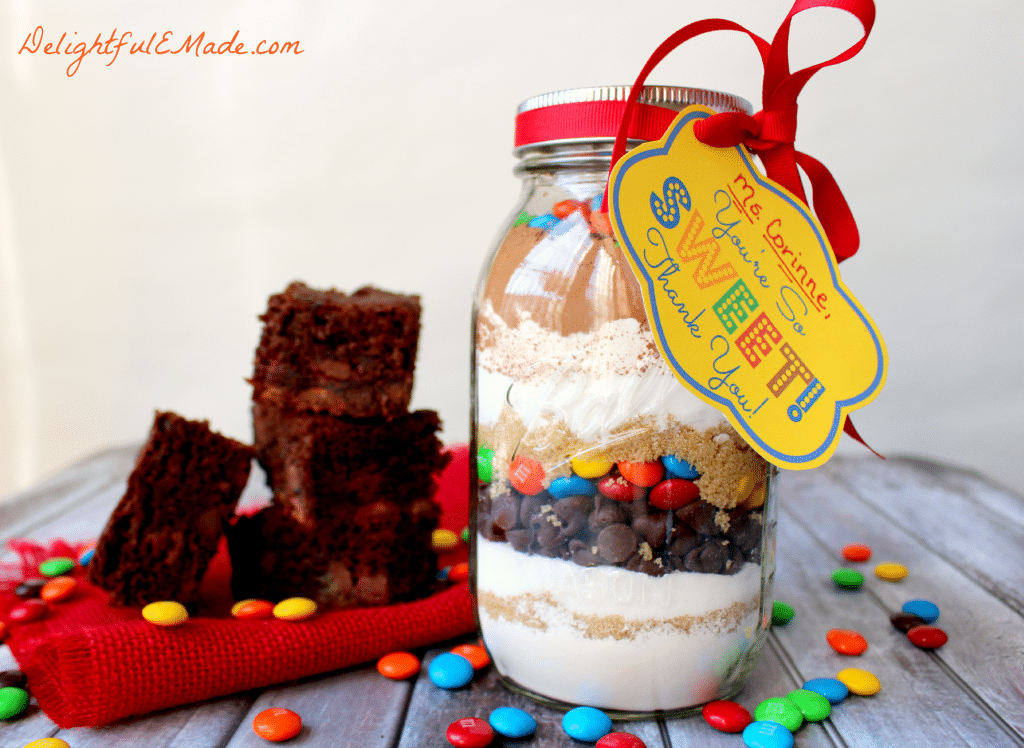 This brownie mix in a jar is a great gift, as it contains almost everything needed to make a fantastic batch of brownies. I've designed a simple, yet colorful gift tag for you to print and use, along with baking instructions to go with the jar. (You can find this free PDF printable below.)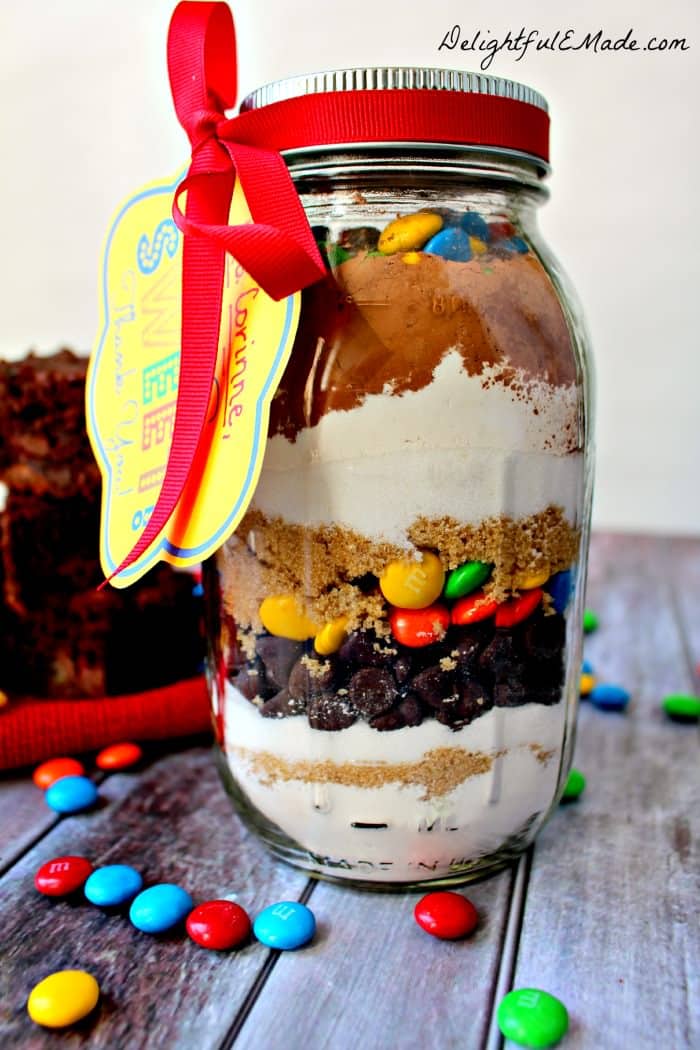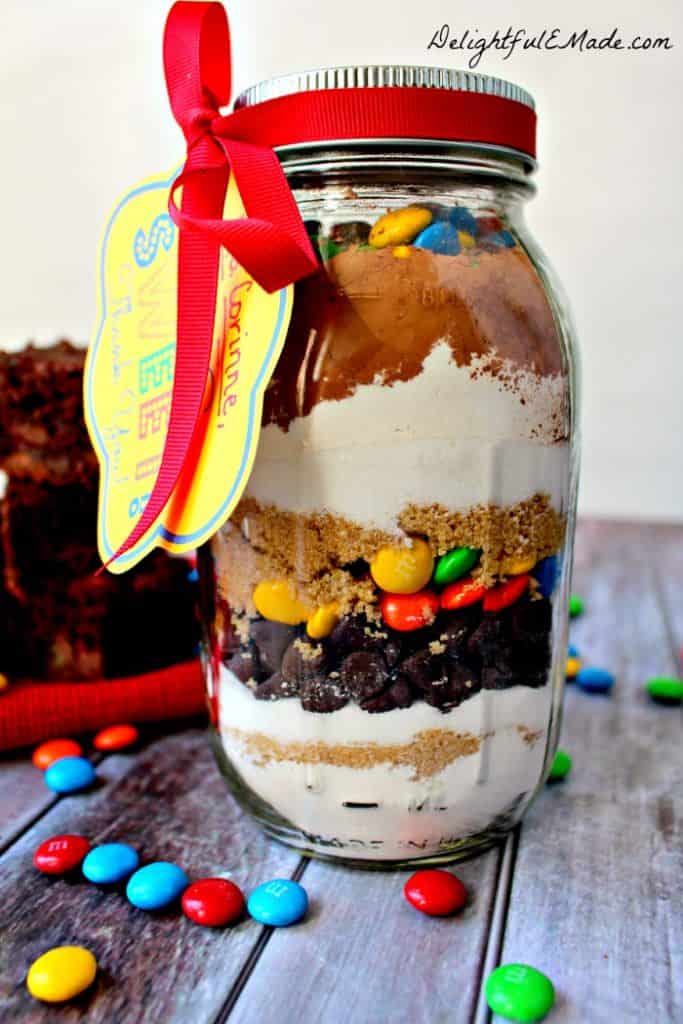 This brownie in a jar mix makes an 8×8 pan of delicious, mouth-watering brownies. A nice balance between cakey and fudgy, it also includes chocolate chips, and a healthy dose of my favorite candy, M&M's! The M&M's also add a nice amount of color in the jar.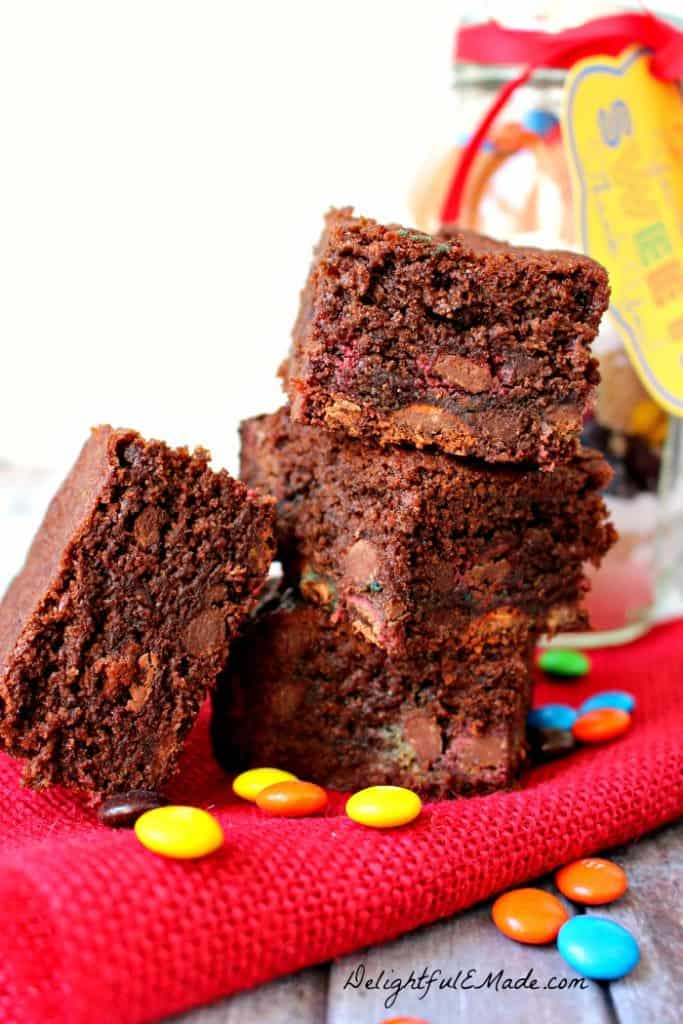 As you can see, the M&M's add some great colorful layers, along side the flour, sugars, cocoa and chocolate chips!
Pro Tip: When assembling the layers its helpful to use a jar funnel, so your pre-measured ingredients go directly into the jar. You can find jar funnels anywhere canning supplies are sold.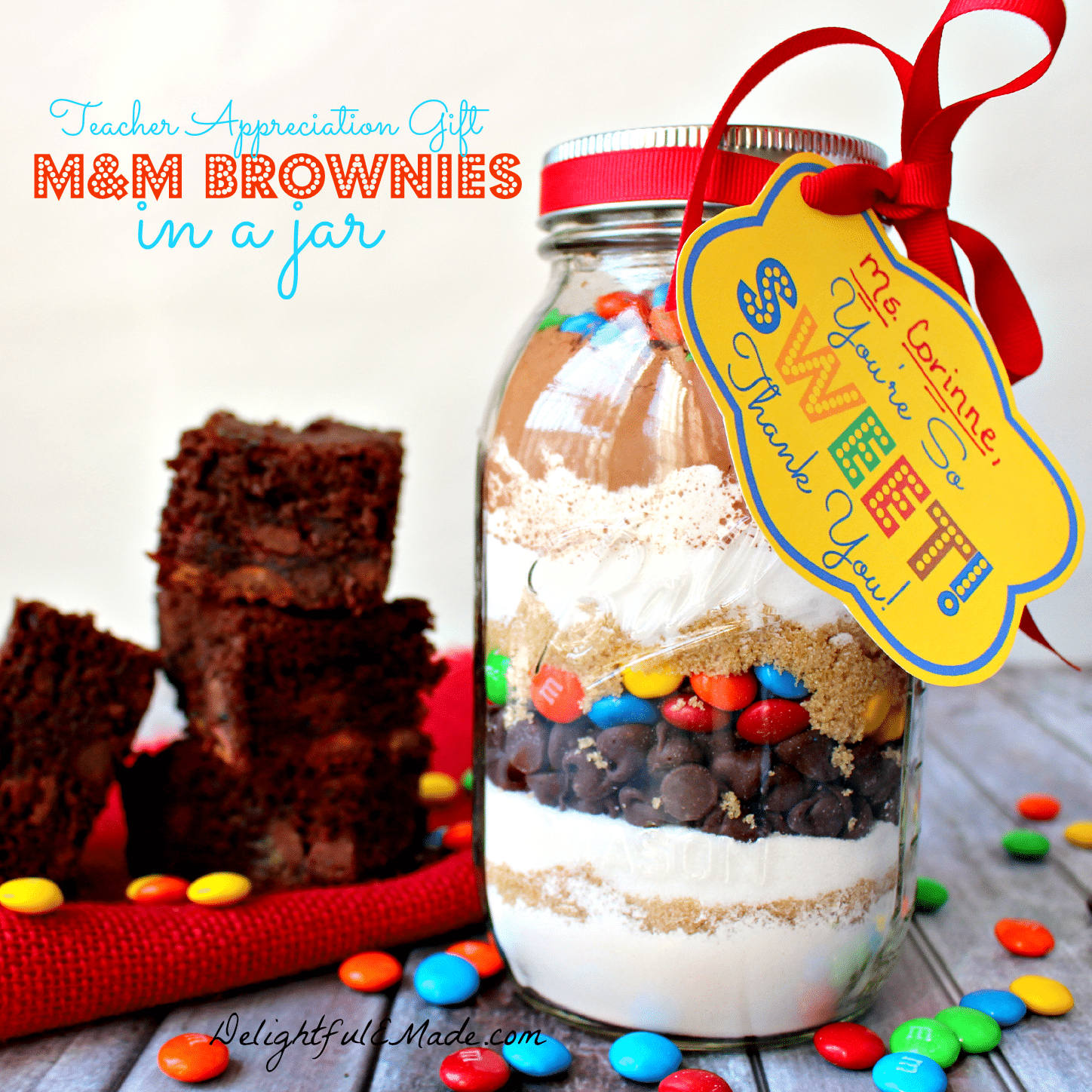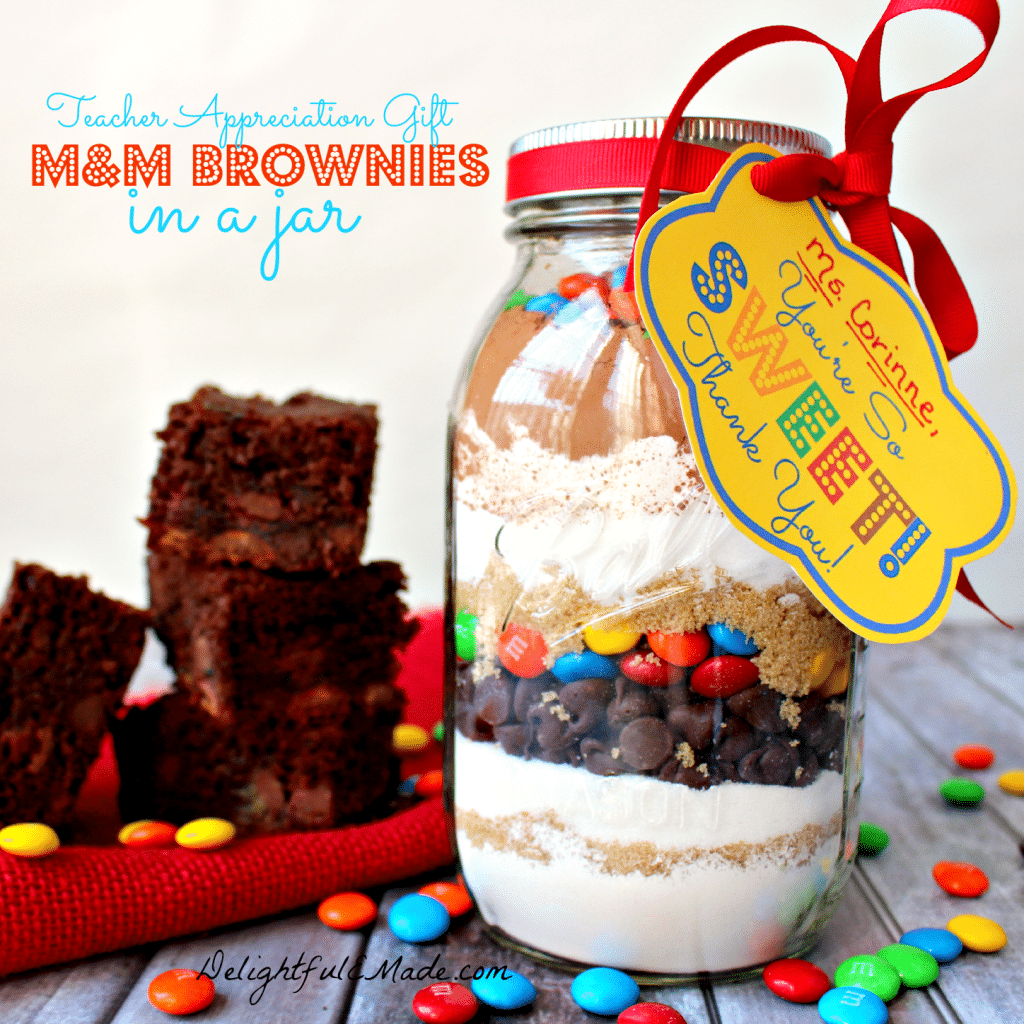 I also designed a simple tag that you can use, not just for Teacher Appreciation gifts, but anytime you want to express your appreciation. Along with the tag, is a recipe card that you can include with the jar to provide the recipient with instructions on preparing the brownies. Here is the FREE printable:
M&M Brownies Label and Direction Tags
Here is a simple supply list of everything you need to make these fun gifts:
Quart-sized mason jars, with lids
1/2″ ribbon of your favorite color
Printable Gift Tag, and Instruction Card to accompany the jar
Flour
Brown Sugar
Granulated Sugar
Unsweetened Cocoa powder
Baking Powder
Salt
chocolate chips
plain M&M candies
Love cookie bars and brownies? Check out some of our other recipes:
Here is the easy instructions for putting together these M&M Brownie Mixes: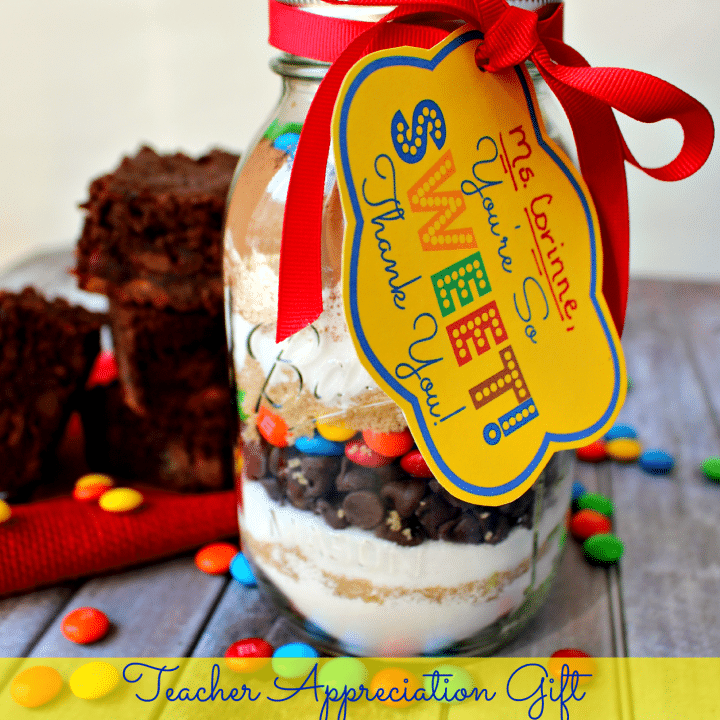 M&M Brownies in a Jar with FREE Printable
A perfect gift to show your gratitude! These M&M Brownies in a Jar is a fantastic dessert that you can give to just about anyone.
Ingredients
1 c. + 2 Tbsp. flour
2/3 c. brown sugar
2/3 c. sugar
1/3 c. unsweetened cocoa
1 tsp baking powder
3/4 tsp. salt
1/2 c. semi-sweet chocolate chips
1 c. M&M candies
To Make Brownies:
3 eggs
2/3 c. vegetable oil
1 tsp. vanilla extract
Instructions
To assemble gift mix: In a 1 qt. glass mason jar with tight fitting lid, layer the flour, brown sugar, salt, sugar, baking powder, cocoa, chocolate chips, and M&M's utilizing a canning jar funnel. Fit lid tightly, and add ribbon and tag if desired. Mix will keep for up to 6 months.
To bake brownies: In a mixing bowl, beat the eggs, oil and vanilla. Add the entire contents of jar mix and stir until well combined. Spread the batter into a 8x8 pan, sprayed with baking spray. Bake at 350 for 40 minutes or until toothpick inserted comes out clean. Cool before cutting.
The next time you want to express your appreciation for someone special in your life – a teacher, friend, neighbor, coworker – consider a sweet treat of brownies. Like I said earlier, I've never come across a person that doesn't love a great brownie!
Enjoy!
Erin
If you loved this recipe, be sure to check out some of these other fantastic brownie recipes: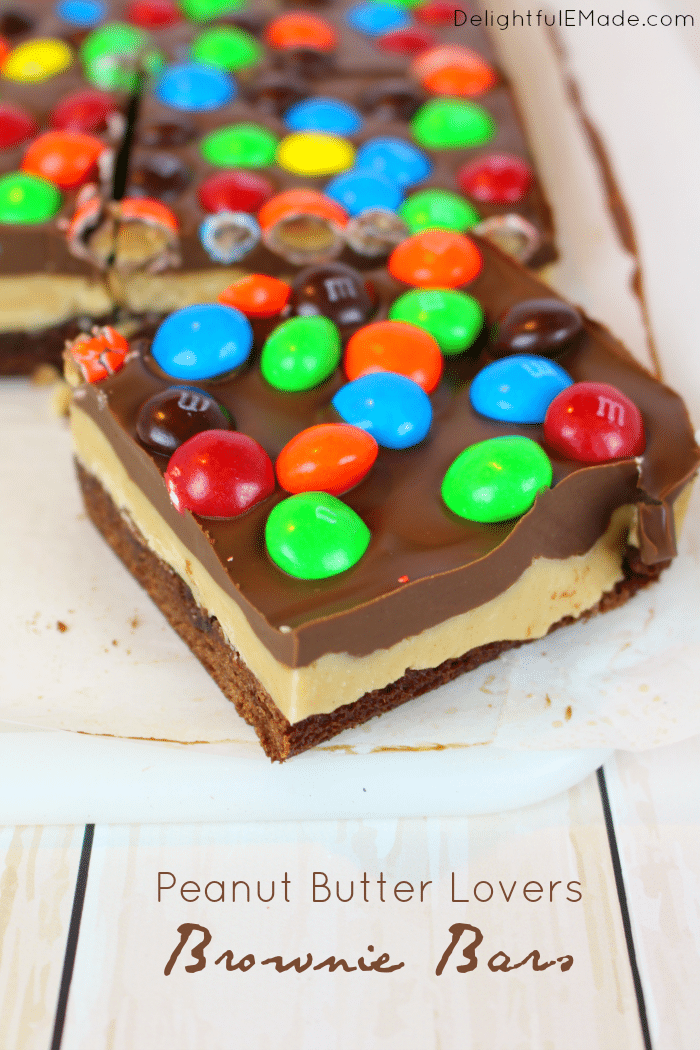 Peanut Butter Lovers Brownie Bars
Triple Chocolate Fudge Brownies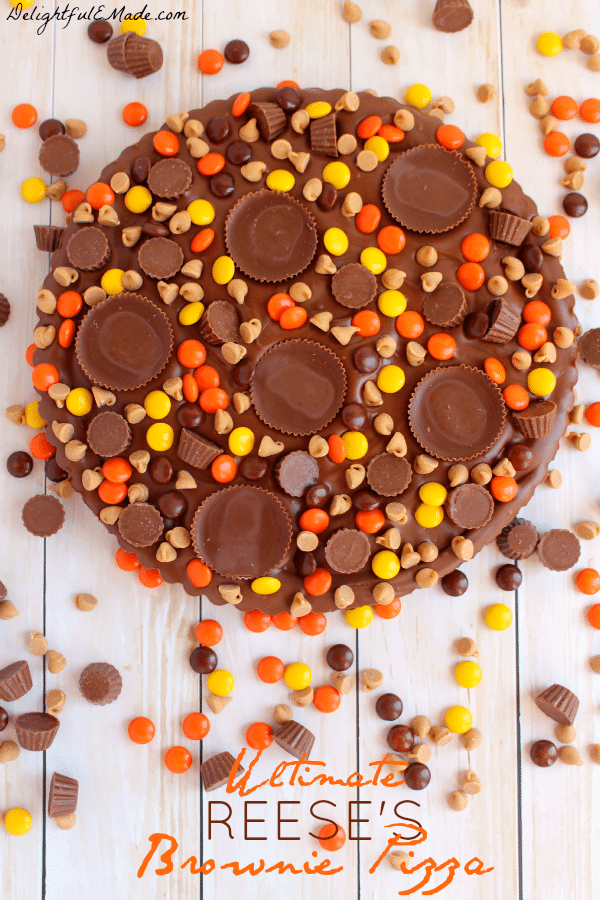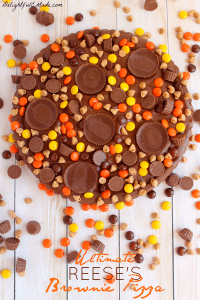 Ultimate Reese's Brownie Pizza