The very best and easiest chia pudding recipe!
Need a quick, healthy breakfast loaded with protein to fuel your day? Look no further than this Blueberry Almond Chia Pudding! This simple make-ahead breakfast is great for when you want to eat healthy but don't want to sacrifice on flavor.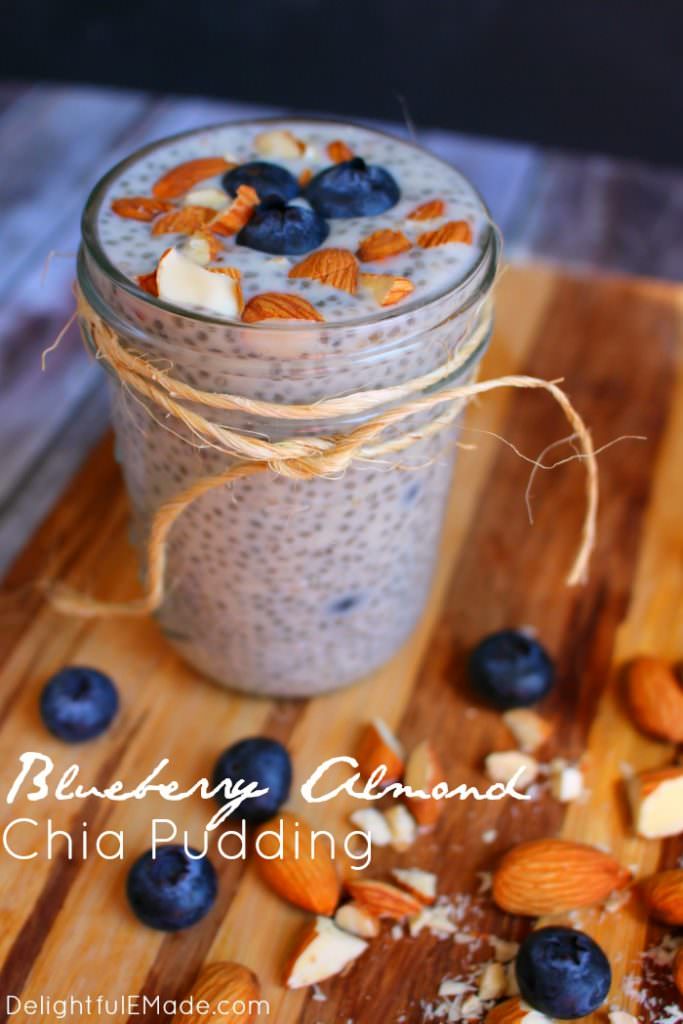 Have I mentioned before that I'm a creature of habit. I often tend to get in a rut where I make the same four breakfasts for myself. Often, I do the same exact thing at the gym, for the same amount of time, every time I go. I've wondered why I do these things – likely because I find comfort in the known. On the down side – its VERY boring!! Predictably, after doing the same things over and over, I get sick of the same workout and the same thing for breakfast, and then get to the point where I choose not to work out, or choose a drive-thru breakfast because I'm tired of what I have at home. Sound familiar?
After decided to get out of my boredom rut, I wanted to make something that was healthy, flavorful and filling, but it also had to be simple. That's how this Blueberry Almond Chia Pudding came to be.
How to Make Chia Pudding: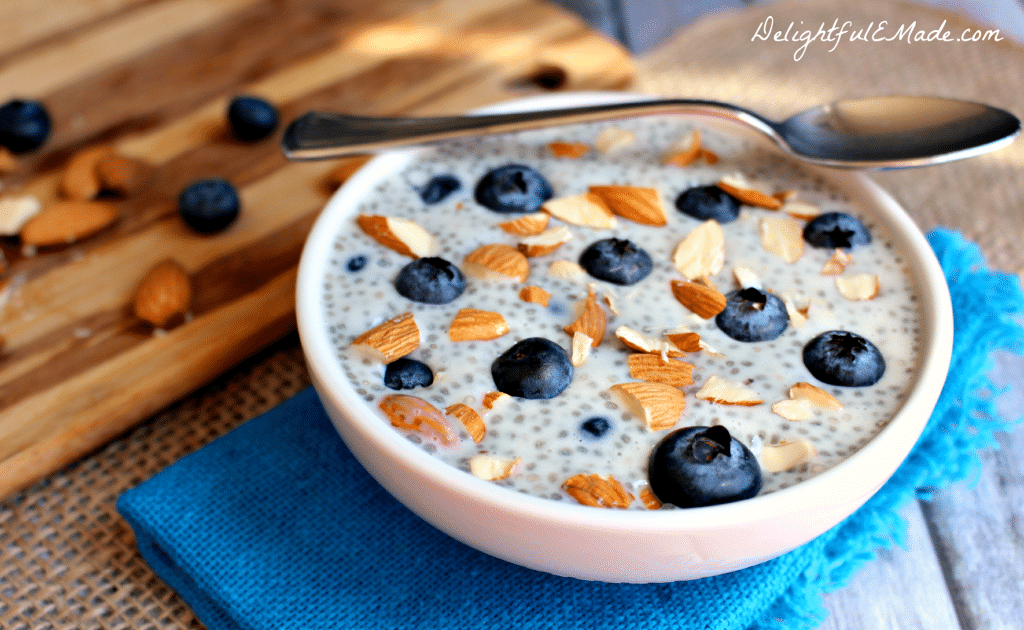 It's healthy AND tasty?
I'm here to tell you that this Blueberry Chia Seed Pudding is the PERFECT breakfast! It's a make-ahead breakfast, which means it's ready to go when you are in the morning. It literally takes about 2 minutes to put together the night before you go to bed, and its waiting in the fridge when you're ready to eat. It's very healthy as well. Chia seeds are a super food, loaded with Omega-3's, fiber, antioxidants and many other good-for-you benefits. You're also getting plenty of protein and calcium from the milk and almonds, which will also help you feel fuller longer.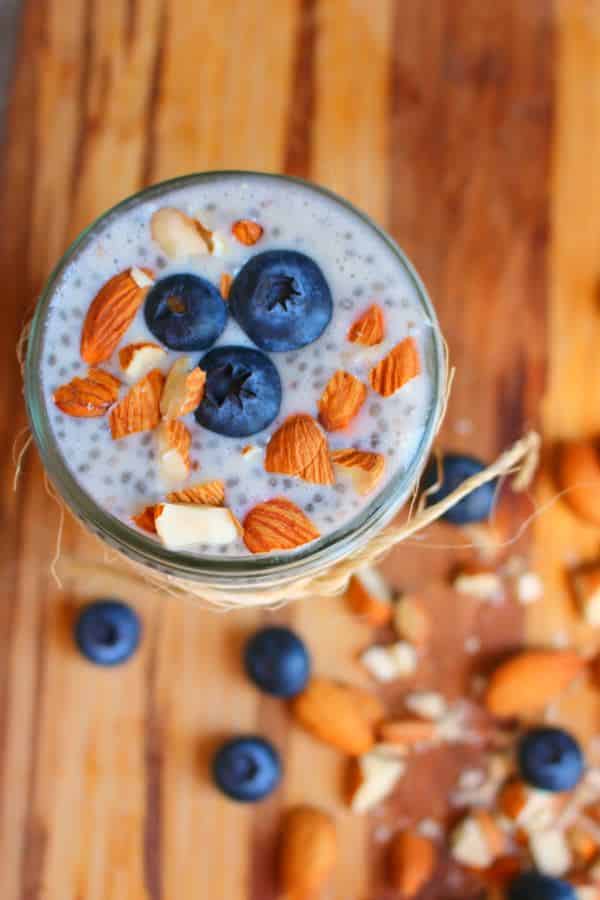 It tastes good too?
I personally love the fact that this breakfast tastes fantastic!! It has just a bit of sweetness from the honey and almonds, and the chia seeds combined with the blueberries and almonds give this pudding a great texture and crunch.
If you haven't jumped on the chia seed bandwagon yet, I would highly recommend doing so. I had to do a bit of looking around, but I eventually found chia seeds in the health food section at the super market.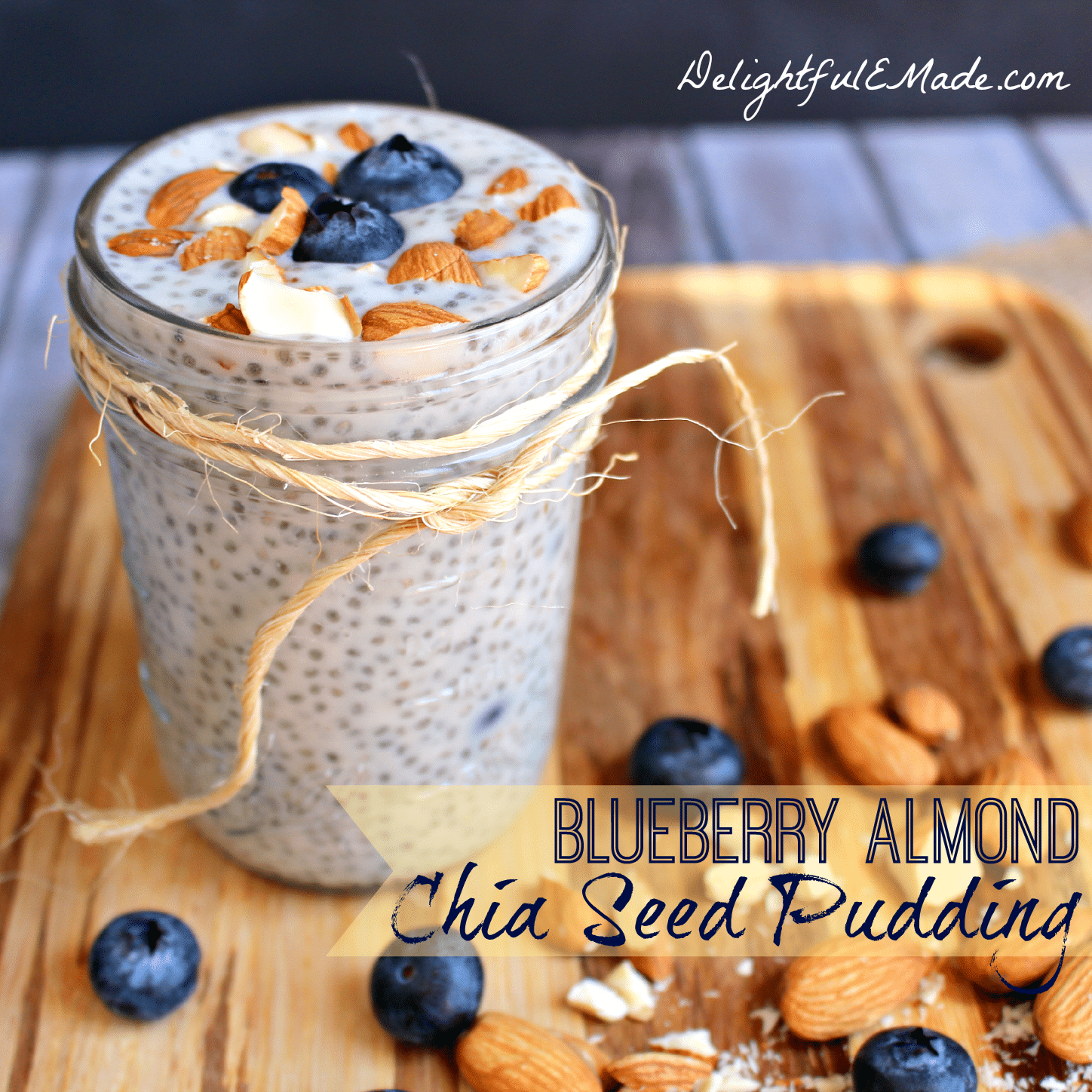 Here's a quick-reference grocery list of the items you'll need to make this awesome chia pudding recipe:
Almond milk, or any other dairy or plant-based milk
Greek yogurt
Fresh or frozen blueberries
Chia seeds
Honey
Raw Almonds
If you loved this healthy, protein packed breakfast idea, check out some of my other healthy breakfast recipes that will get your day off to a great start: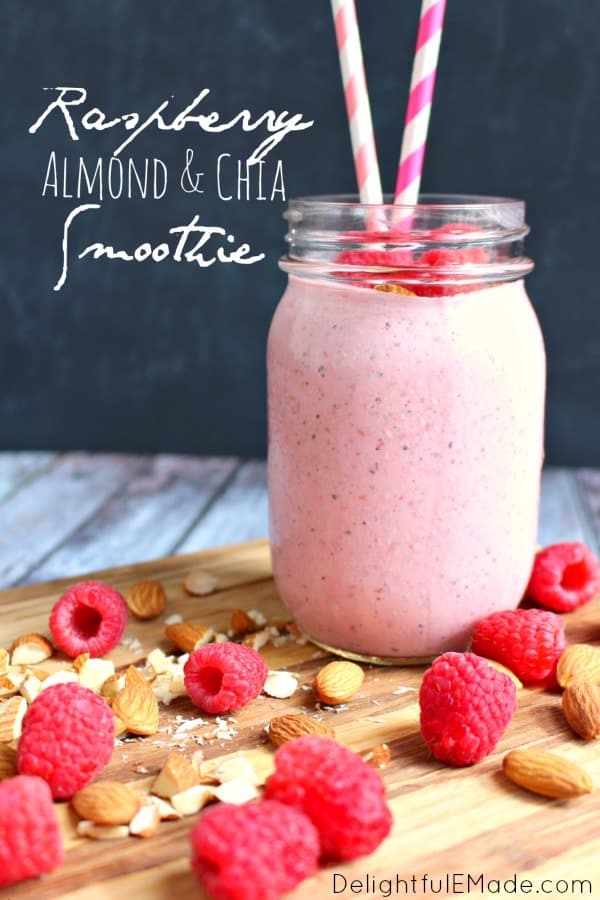 Raspberry Almond Chia Smoothie
Blueberry Vanilla Protein Oatmeal
Apple Cherry Almond Breakfast Smoothie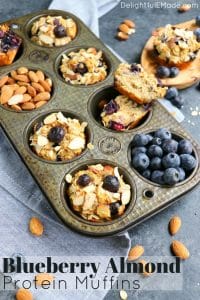 Here are the super-easy directions for how to make chia pudding recipe:
Erin Indahl-Fink

Yields 2 servings

Blueberry Almond Chia Pudding

This Blueberry Almond Chia Seed Pudding is not only a quick make-ahead breakfast, its uber healthy and super delicious!

3 minPrep Time

3 minTotal Time

Ingredients

1 c. plain Greek yogurt
1 c. almond milk (or any other preferred milk)
1/2 c. fresh or frozen blueberries
2 tbsp. chia seeds
2 tsp. honey (or any other preferred sweetener)
8-10 raw almonds, roughly chopped

Instructions

Using a 1-pint mason jar, or any other resealable container, add the milk, yogurt, blueberries, chia seeds and honey. Stir ingredients to incorporate. Place lid on container, and refrigerate for a few hours or overnight.
Just before eating, chop almonds and add to the pudding.
Refrigerate any leftovers.

7.8.1.2

68

https://delightfulemade.com/2014/04/10/blueberry-almond-chia-pudding/

Copyright by DelightfulEMade.com
Recipe Note: Many readers have expressed that the consistency of the pudding is a bit too runny. I've adapted the recipe to now include additional plain Greek yogurt. This should help attain a thicker, pudding-like consistency. Thank you so much for your feedback!
This not only makes a great breakfast, I love it as a mid-day snack. I often make a double batch in a larger mason jar, and have half for breakfast and save the other half for a snack later in the day. It's a fantastic post-workout snack, too!
I hope this easy, healthy and delicious breakfast inspires you to get out of your breakfast rut, just like it did mine. Enjoy! ~Erin