With just a few ingredients, you can easily make your favorite peppermint coffee drink right at home! Perfect for the holidays, nights by the fire watching Christmas movies and pairing with your favorite holiday cookies and candies!  The perfect combination of Easy and Delicious!
Much like the rest of the country, I did a little Christmas shopping this past weekend.  Harrison and I went out for a little while to take advantage of the sales for some things we needed.  I will admit that while I got some deals on some clothes and shoes, I'm not a big fan of Black Friday.  I wasn't willing to fight the crowds or staying up all night long hunting for the best bargains – no that's really not my cup of tea.  I actually prefer sleeping in, doing most of my holiday shopping on-line, and enjoying this deliciously easy Peppermint Mocha in my slippers at home.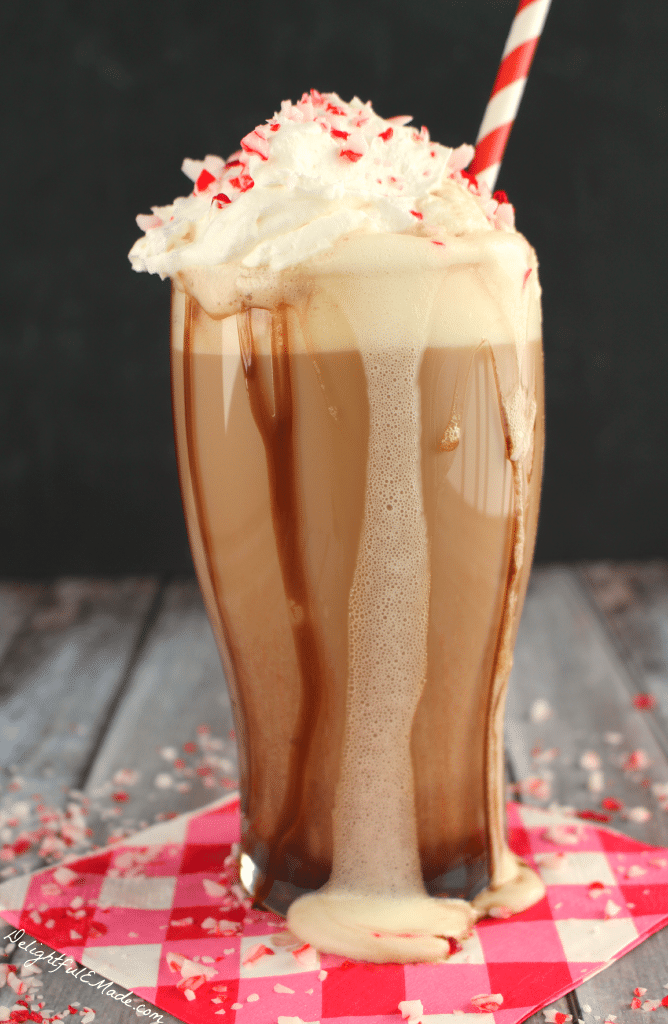 As many of you know, I love coffee.  I enjoy stopping off at my local coffee shop to try one of their seasonal classics, but I'm not always in love with their prices.  Upwards of $4 for a small Peppermint Mocha, is always a bit shocking to the wallet, especially if you're enjoying them multiple times a week.  I decided a while ago that because I love this fun, Christmas classic, I needed to learn to make it at home.  Well, guess what?  It's super-easy!!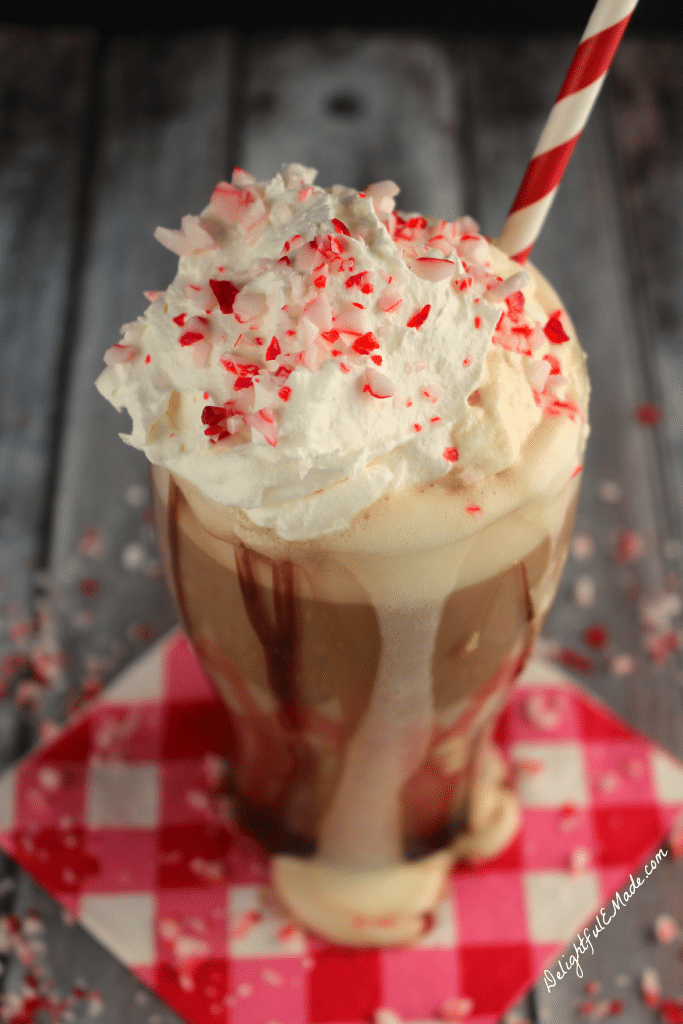 The traditional mocha is made with espresso, however, I didn't have espresso at home, so I utilized a traditional dark roast brewed coffee.  To that I added chocolate milk that I heated in the microwave, along with peppermint syrup.  You can find peppermint syrup in the coffee section at the grocery store.  I topped it with some whipped topping and sprinkled with some crushed peppermint candies.  Doesn't it look pretty?!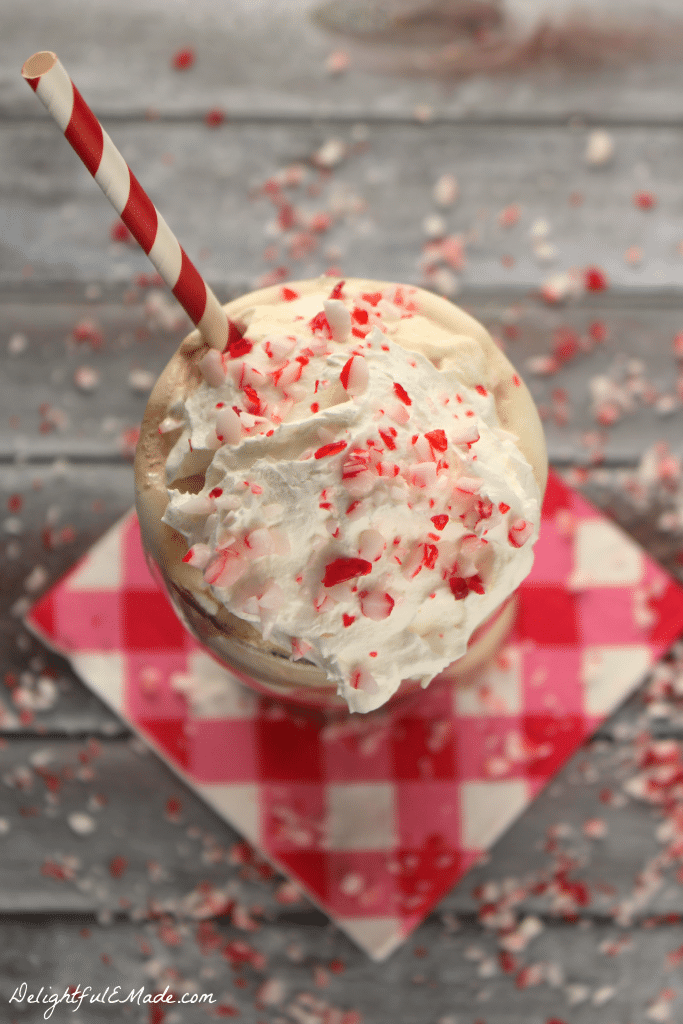 This is such a fun drink to enjoy while you're watching your favorite Christmas movies, great to take with you in the car while shopping (so you don't have to spend $$$ at the coffee shop), and wonderful for enjoying with holiday cookies and candies!  Better yet, enjoy one of these delicious Peppermint Mocha's in your pajamas while you do your Christmas shopping on line!

Easy Peppermint Mocha
With just a few ingredients, you can easily make your favorite Peppermint coffee drink right at home! Perfect for the holidays!
Ingredients
8 oz. strong brewed coffee
8 oz. chocolate milk, heated until steaming
1 oz. peppermint syrup
chocolate syrup
whipped cream/topping
crushed peppermint candies
Instructions
Heat chocolate milk on the stove top or in the microwave until very not, but not boiling. (I heated mine in the microwave for about 2 minutes.) Add the hot coffee and syrup to the milk and stir. To a large glass, add chocolate syrup, pour in the mocha and top with the whipped topping and crushed candies. Enjoy!
As we get closer to the holidays, I hope you get the chance to kick-back and relax with on of these Easy Peppermint Mocha's.  I know that it gets very busy and rushed, and we often times get a little overwhelmed with everything that's going on.  Be sure to take some time for yourself and enjoy the real reason for the season!
Holiday Blessings from my family to yours!  ~Erin