Fluffy, Delicious Parmesan Mashed Potatoes
Seriously easy mashed potatoes! Perfectly creamy, these Parmesan Mashed Potatoes are nothing short of spectacular. Russet potatoes are lightly seasoned and combined with sour cream, cream cheese and Parmesan cheese making them the ultimate mashed potato recipe for any meal!
This post may contain affiliate links. Delightful E Made is a participant in the Amazon Services LLC Associates Program, an affiliate advertising program designed to provide a means for us to earn fees by linking to Amazon.com and affiliated sites.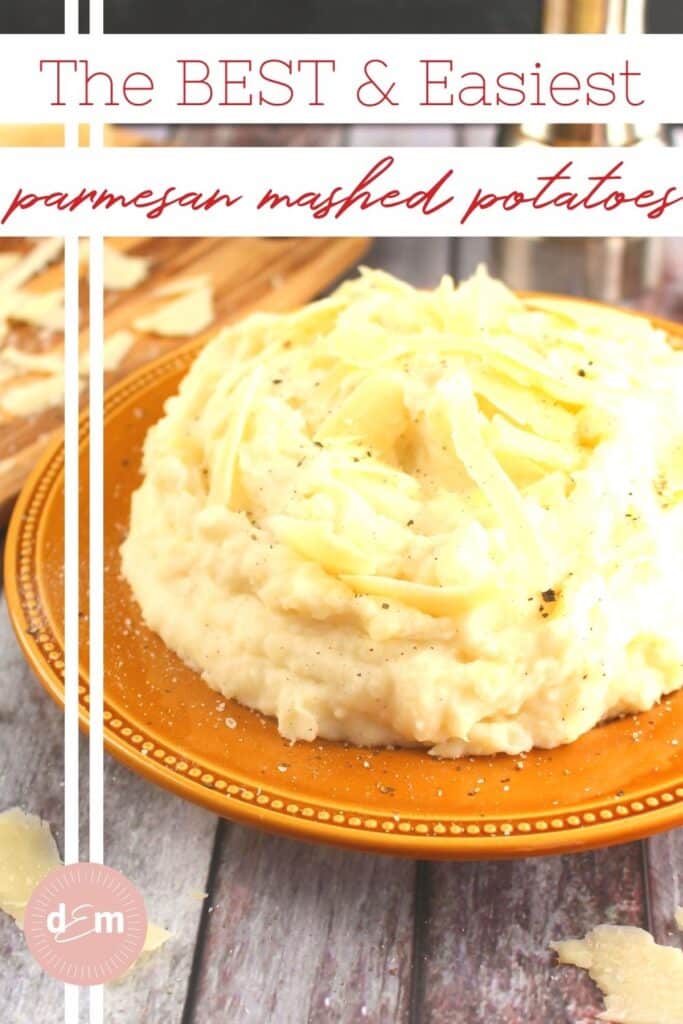 The Easiest Parmesan Mashed Potatoes Recipe
Any good meal, needs at least one stand-out side dish. It doesn't need to be fancy, or have lots of ingredients, it simply needs to taste good and compliment what it's served with. That is definitely the case with these Parmesan Mashed Potatoes. Not only do they taste wonderful, they are perfectly complimentary to whatever your serving with them – beef, seafood, turkey, chicken or pork. An easy mashed potatoes recipe!
Here's a quick-reference grocery list of the ingredients you'll need to make these Parmesan Mashed Potatoes:
Russet Potatoes – or Yukon Gold are also a great choice
Cream Cheese
Butter
Sour Cream
Half and Half – you can also use milk or heavy cream.
Parmesan Cheese – pre-shredded is a great time-saver!
Salt and Pepper
How These Easy Mashed Potatoes Come Together:
These potatoes have a fantastic texture. Perfectly creamy, but not over processed or gluey. The butter, sour cream, cream cheese and half-and-half serve to make these potatoes wonderful. Salt and pepper added to your taste preference is all the seasoning you need. The last ingredient is some shredded Parmesan cheese I typically stir in about a 1/2 cup and then top the potatoes with another sprinkling just before serving. It not only tastes amazing, but looks really pretty as well!
What potatoes are the best for mashed potatoes?
I prefer either Russet or Yukon Gold. Both varieties have little moisture and lots of starch, making for light and fluffy potatoes. They both have great texture, which makes it idea for absorbing butter and half and half.
Cooking the Potatoes:
It takes a bit of time to boil the potatoes – don't rush this process, as you'll just end up with lumpy potatoes. When peeling and cutting the potatoes, cut into smaller 1/2″ slices, that way they won't take as long to cook all the way through. You'll know they're done when they are tender when pierced with a fork or knife.
Mixing in the Creaminess to this Mashed Potato Recipe:
Once the potatoes are completely cooked, drain off the water and place them back into the pot. Then add the cream cheese, butter, sour cream, half and half and Parmesan. Because the potatoes are still hot from boiling, everything will melt together beautifully.
However, if you need a little heat, turn stove top on the lowest heat. Season the potatoes with salt and pepper to taste. Remove from heat when all the ingredients come together. Place in a serving dish and serve right away while warm.
How do I prevent gluey or gummy mashed potatoes?
Simple. DON'T over-work the potatoes. I prefer a simple, hand potato masher over an electric hand mixer. Mixers often over-process the potatoes, resulting in too much starch being released from the potatoes. This creates gluey, gummy and unappealing mashed potatoes.
Can I make these mashed potatoes ahead and reheat for a holiday meal?
Yes, definitely! In fact, mashed potatoes are one of my holiday side dishes that I typically make the day before. Here's how I do it: make according to the recipe. When complete, place in a baking dish and cover with plastic wrap. Refrigerate for 24-48 hours, prior to your holiday meal. When ready to reheat, preheat oven to 325 degrees. Dot the top of the potatoes with extra butter (2-4 Tbsp.) As the potatoes heat through in the oven, the butter will melt and help keep the potatoes moist, and not dry out. Heat in the oven at 325 for 20-25 minutes or until completely heated through. Just before serving, stir the melted butter throughout the potatoes to fluff. Serve right away.
Looking for some other side dish options to complete your holiday meal? These are fantastic
Are you making these easy mashed potatoes for a holiday meal? Check out some of my other holiday recipes: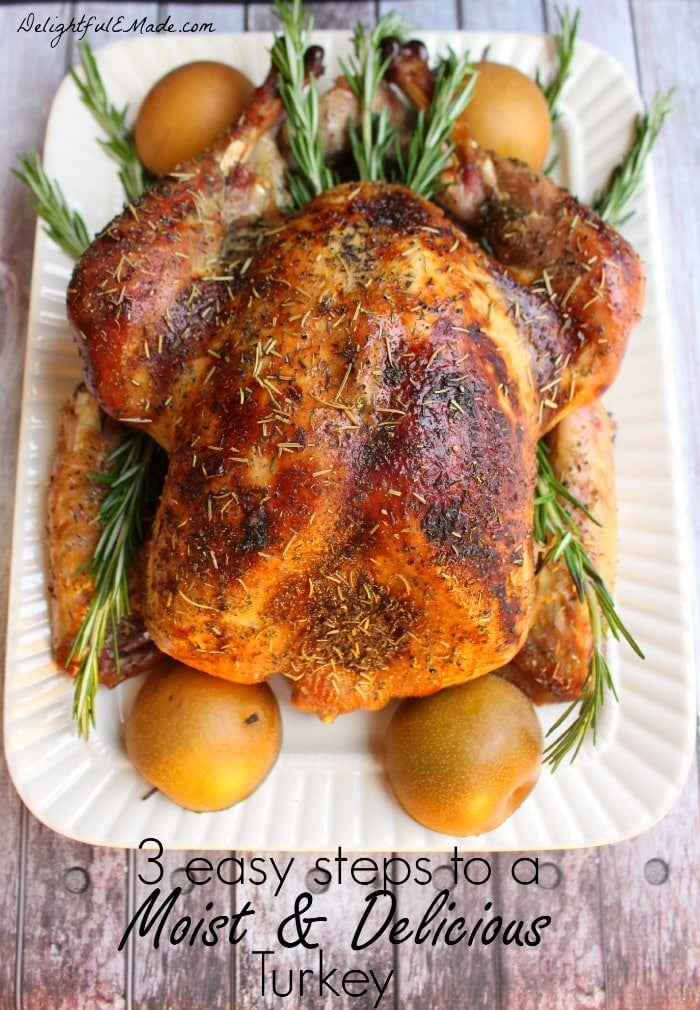 3 Easy Steps to a Juicy & Delicious Turkey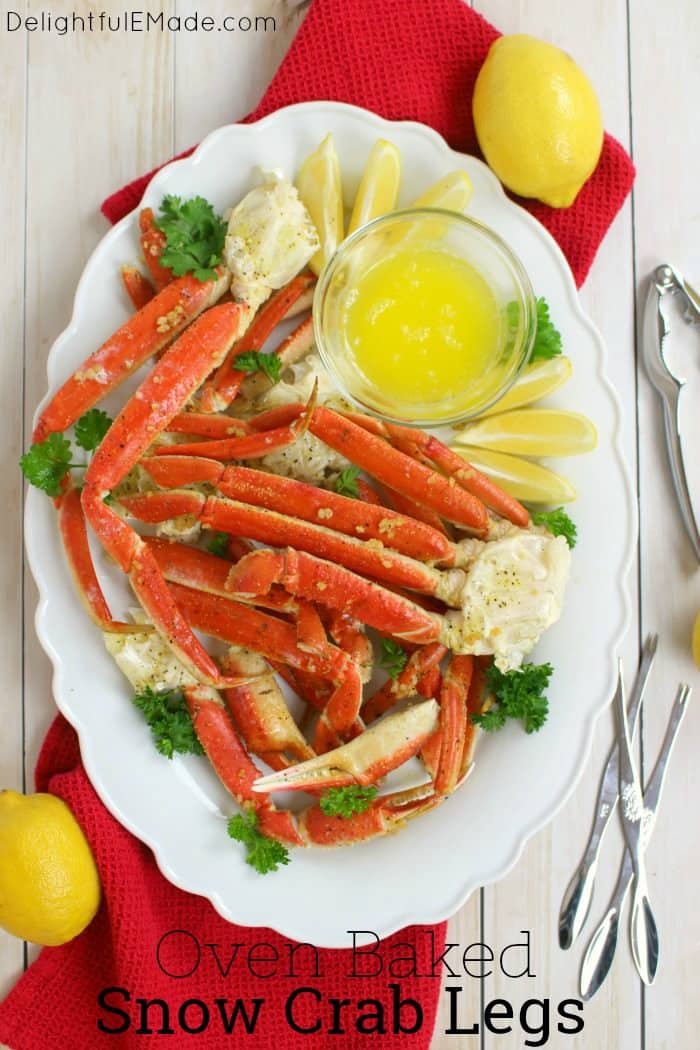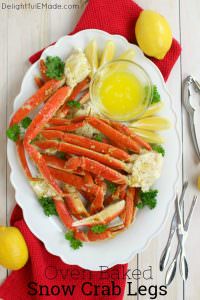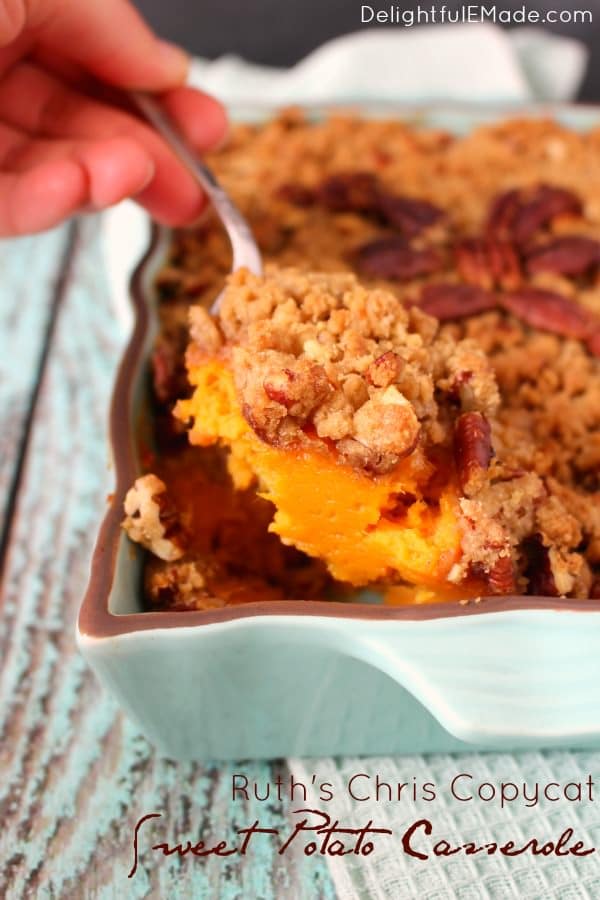 Ruth's Chris Sweet Potato Casserole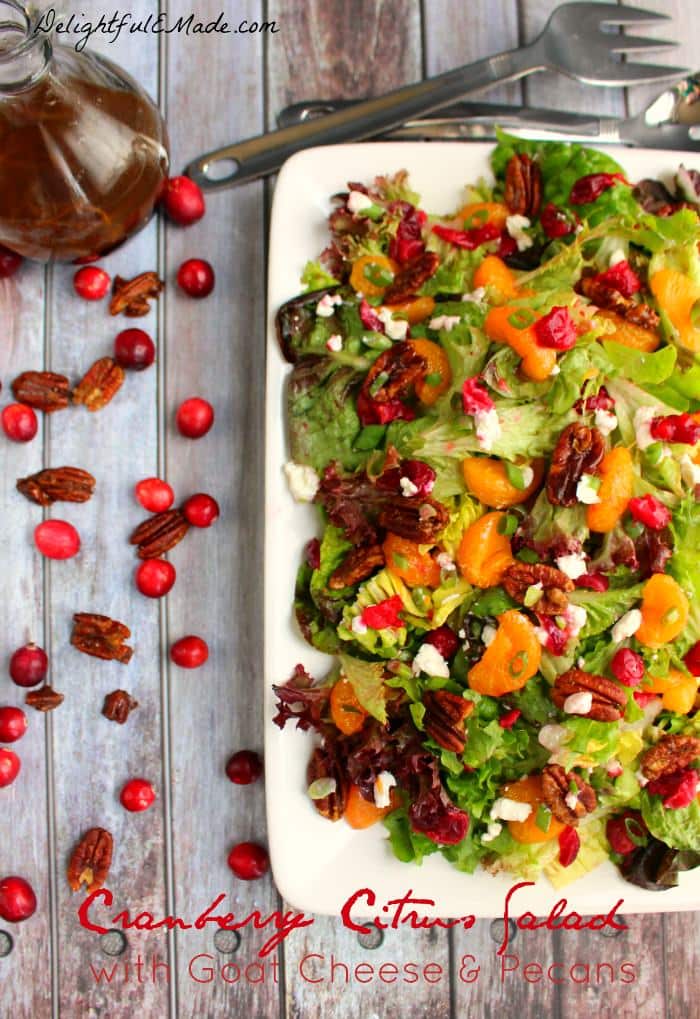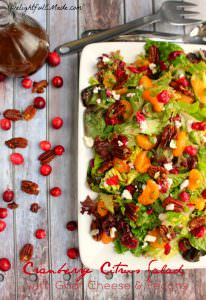 Cranberry Citrus Salad with Goat Cheese & Pecans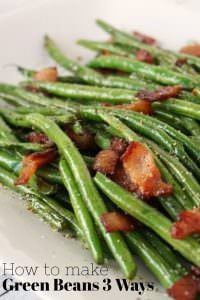 How to Make Green Beans Three Ways at Genius Kitchen
Garlic & Herb Roasted Potatoes
Here's is simple, delicious recipe for these Easy Parmesan Mashed Potatoes:
Parmesan Mashed Potatoes

Perfectly creamy, these Parmesan Mashed Potatoes are nothing short of spectacular. Russet potatoes are lightly seasoned and combined with sour cream, cream cheese and Parmesan cheese making them the ultimate mashed potato recipe for any meal!

Ingredients

2 1/2 lbs Russet potatoes, peeled and cut into 1/2" pieces
1 tsp. salt
4 oz. (1/2 brick) cream cheese
4 Tbsp. butter
1/2 c. sour cream
1/2 c. half and half
1/2 c. shredded Parmesan cheese, plus more for topping
salt and pepper to taste (I add about 1/2 tsp each)

Instructions

In a sauce pan, add the peeled and cut potatoes and cover with water until all potatoes are covered. Add the 1 tsp. salt. Bring to a boil, and simmer for 20 minutes or until potatoes are fork-tender. Drain the water from the potatoes.
To the hot potatoes, add the butter, cream cheese, sour cream, and half and half. Mash with potato masher until smooth. Stir in the Parmesan cheese will still hot. Top with reserved cheese and serve right away.

Nutrition Information:

Serving Size:

1 Amount Per Serving:

Calories:

1267

Total Fat:

121g

Saturated Fat:

75g

Cholesterol:

333mg

Sodium:

4047mg

Carbohydrates:

15g

Sugar:

8g

Protein:

30g
With just a little patience, you'll have potatoes that are restaurant quality! So much better than the instant stuff – once you have these potatoes, you'll never go back! Take my word for it, home made Parmesan Mashed Potatoes are worth the little time it takes to make.
This holiday season, or any time of year, enjoy the real-deal!
Erin