Wondering what snacks at Target to buy? As an avid Target shopper for many years, and someone who has lost over 100 lbs, (and maintained that weight loss for over 6 years) I've picked the BEST healthy target snacks. These are great weight loss snacks as well as snacks great for everyone in your family to enjoy!
This post may contain affiliate links. Delightful E Made is a participant in the Amazon Services LLC Associates Program, an affiliate advertising program designed to provide a means for us to earn fees by linking to Amazon.com and affiliated sites.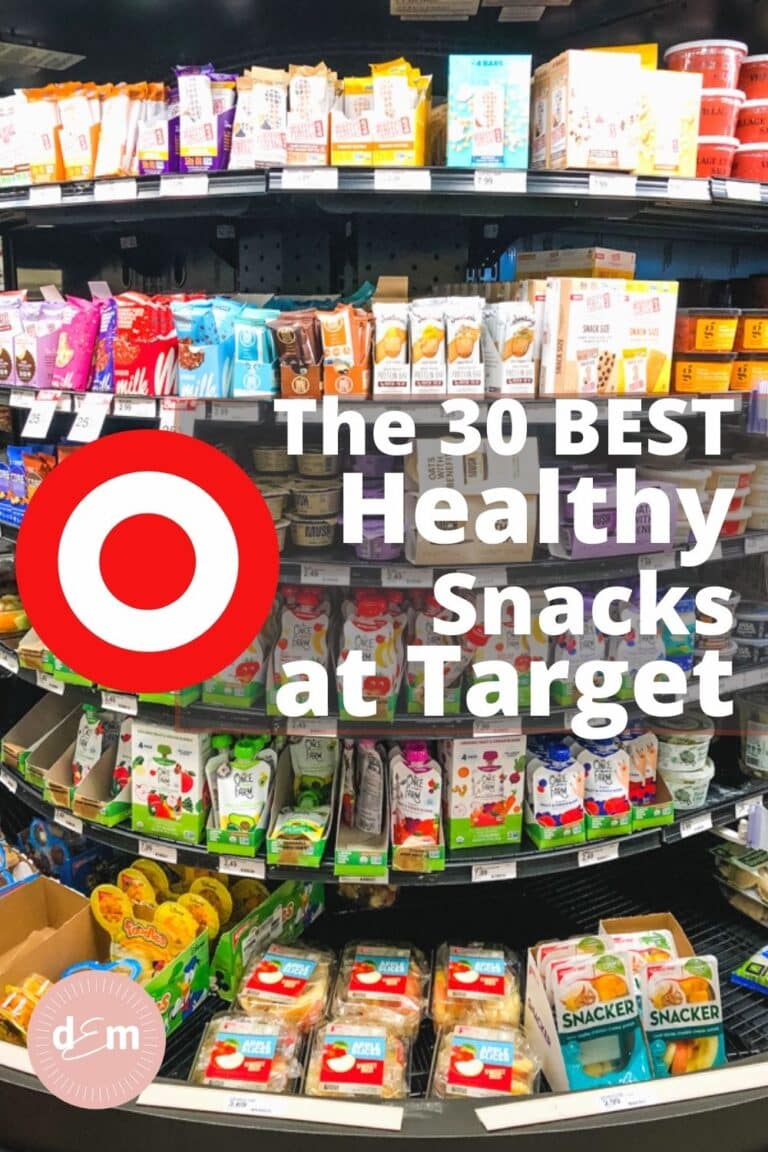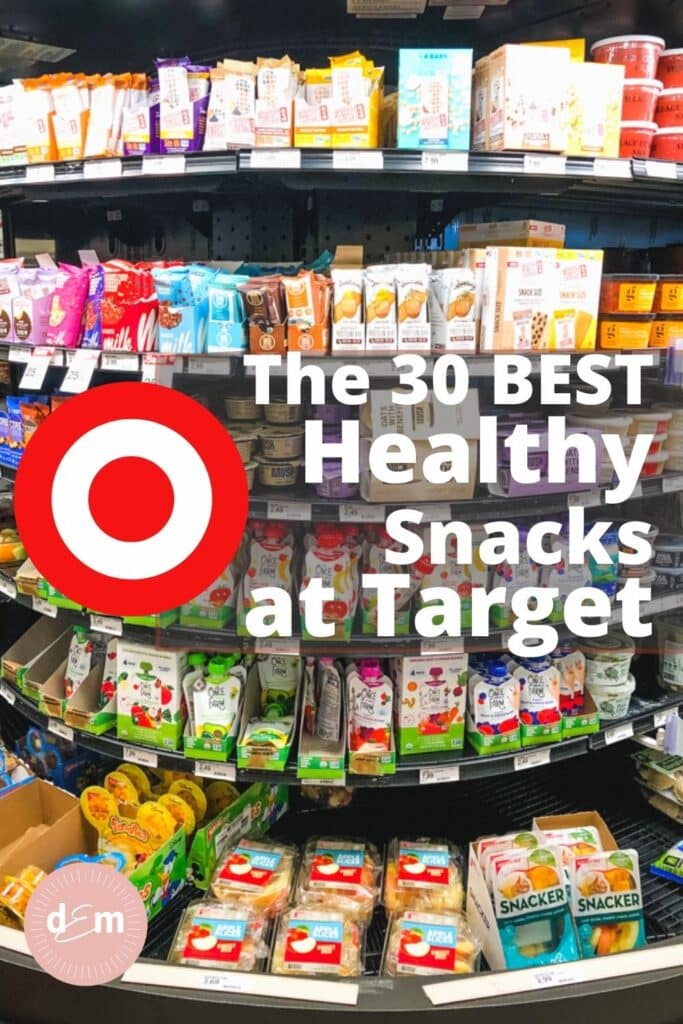 You don't have to spend loads of money when trying to make healthy choices for you and your family. In fact, when looking for healthy snacks to buy, Target has an excellent selection of fresh, healthy, protein rich, and nutrient-dense snacks.
As someone who has lost over 100 lbs, and has maintained that weight loss for several years, I know the value in having weight loss snacks on hand. When you know what to look for, the snacks at Target are a great value, are very versatile, and can provide you and your entire family with a less processes, more nutrient-dense treat.
My Criteria to make the Healthy Target Snacks list:
In order to make my Healthy Target Snack list, I considered several factors for each snack. Here's what I took into consideration for each snack:
Refined Sugar Content: The snack should contain little to no refined sugar. Every snack on the list has < 3g of refined/added sugar.
Minimally Processed: Most of the snacks that made this list are fresh, natural, and go through minimal to no manufacturing.
Minimal Ingredients: You'll see that almost all of the snacks listed have very few ingredients. In fact, the more ingredients listed, typically, the less healthy it is for you. (Good rule of thumb!)
Good source of either protein, fiber, and/or good fats. Good weight loss snacks will be one of these three items. Protein, fiber and fat help satiate your hunger, and keep you feeling fuller, longer.
Caveat: This is no "perfect snack" or "perfect food." When making healthy snack choices for you and your family, you will need to take into consideration personal tastes, preferences, dietary restrictions, food allergies and intolerances. What is great for one person, may be a poor choice for another. Keep this in mind when making choices for yourself and your family.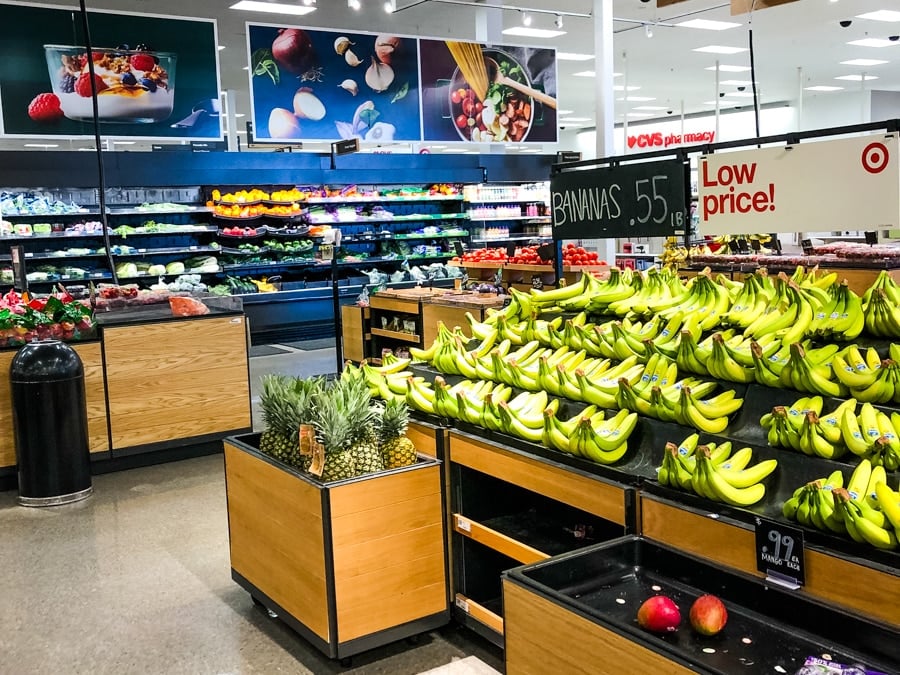 Why shop for snacks at Target?
Target stores, and Super Target markets are now available for millions of people in the US. They offer a wide variety of fresh, healthy and nutrient-dense foods with good selection and accessibility. Target is able to provide reasonable prices given the volume of product it is available to purchase.
For your convenience, I've created a shopable Target storefront with ALL my favorite Target Snacks. You can easily place an order for Target Drive-up, or delivery right from this storefront.
As you may have noticed at your local Target, many stores now offer Target Drive-Up. This is a free, contactless pick-up, where you place your order on the Target app, and your order is brought directly to your car within a matter of hours. For many busy families, this can be a grocery game-changer!
How I've organized my 30 Best Healthy Target Snacks List
I find that when I'm shopping at Target, I find it most useful to shop by section. I've organized my list by where you will find these items in Target.
Fresh Produce Section
Deli and Meats Section
Shelf-Stable and Pantry Section
Frozen Foods Section
Dairy Section
Note: While I tried to select items that are widely available at most Target stores, note that not all items will be in stock or available at the time you are shopping.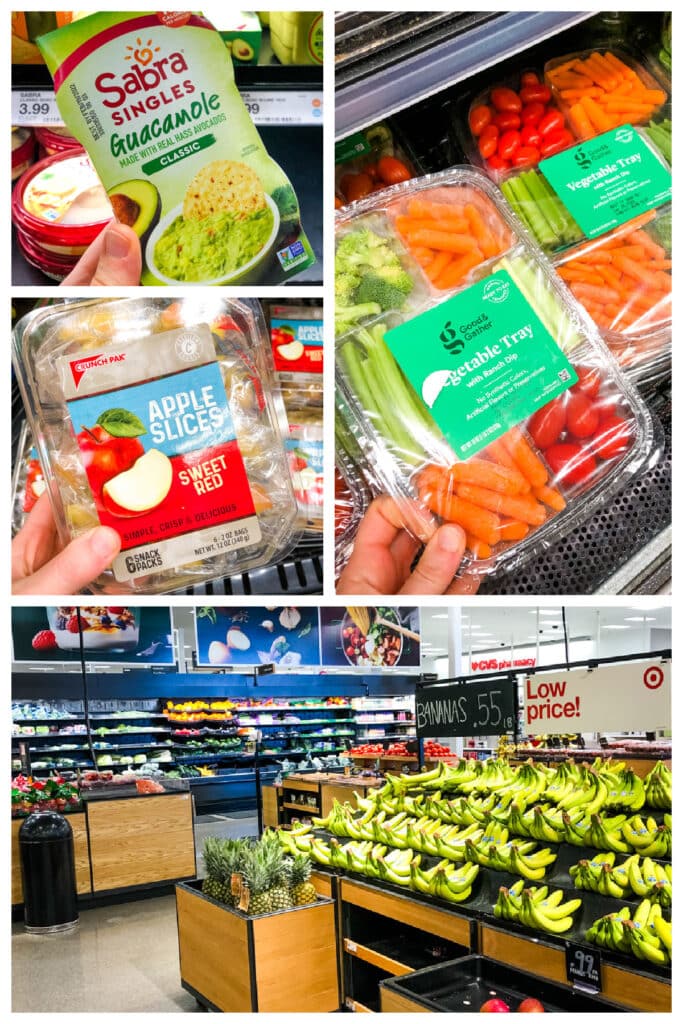 Here are my favorite healthy Target snacks in the Fresh Produce section:
Any and all fresh produce: bananas, apples, oranges, pineapple, tomatoes, avocado, carrots, broccoli are just a few of the excellent options that Target has. Fresh produce makes to top of the list for being nutrient dense and a great source of fiber, vitamins and minerals. Try my Tropical Pineapple Mango Salsa with the fresh fruit from Target.
Good and Gather Vegetable Trays: these come in two sizes, and are great to keep in your fridge for easy snacking.
Sabra Singles Guacamole Cups: These are great for pairing with carrots, bell peppers, tomatoes or even a topping to make avocado toast.
Good & Gather Squeezable Guacamole: this is an absolute game-changer for guacamole! Packaged in a squeezable container, this guac won't go brown!
Crunch Pak Sweet Apple Slices: If time is tight, these are a great individual option for lunchboxes.
Refrigerated Deli Meats Section / Refrigerated Snacks (at front of store):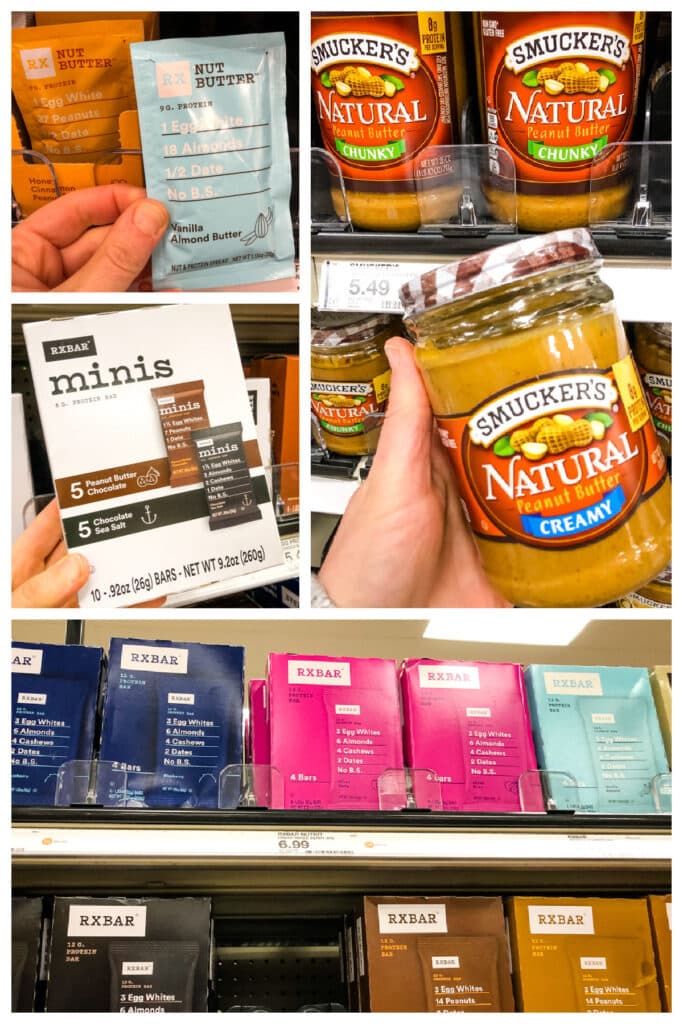 Shelf Stable and Pantry Snacks at Target (center of grocery section):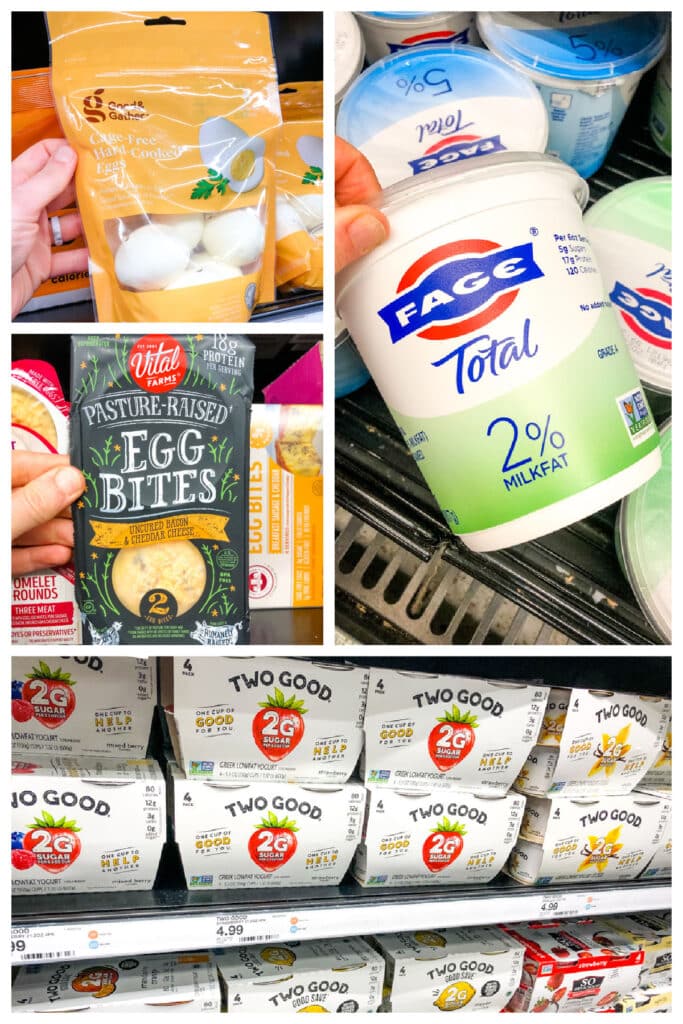 Refrigerated Dairy Section Snacks at Target:
Frozen Foods Section Healthy Target Snacks
---
Looking for healthy snack recipes? These are my favorites:
Here are some other healthy eating resources:
---
You Might Also Like These Recipes