This post is sponsored by General Mills, all opinions are my own.
When time is tight, getting a delicious dinner on the table for your family shouldn't have to be a big deal. I've put together the perfect Easy Weeknight Dinner Idea that is simple, comforting and completely delicious!
The Perfect Easy Weeknight Dinner Idea with Progresso
I think any parent will tell you that managing your time along with doing your best to give your family a healthy dinner, is a very big balancing act. The fact of the matter is that many of us work full time, have commutes, as well as kids after-school activities that were trying to balance. So, when it comes to getting a hot, better-for-you and satisfying meal on the table, something that is simple and no-fuss is critical.
Progresso's Hearty Chicken Rotini Soup – The perfect weeknight dinner idea!
That's where this delicious Hearty Chicken Rotini Soup by Progresso comes in to play. My husband Jason is notorious for saying, "Let's just open a can of Progresso for dinner tonight!" I'm always on board with that! In just minutes this hot, comforting soup can be on the table, making it the perfect weeknight dinner idea!
Set yourself up for dinner success with Progresso
To make sure that our weeknights run smoothly, I always make sure we're adequately stocked with Progresso Soup. My family absolutely loves the Hearty Chicken & Rotini, but the Italian Wedding Soup and the Lentil is often in our Walmart shopping cart as well. Walmart makes shopping a breeze with having a fantastic selection of Progresso soup that is always well stocked. I'm also able to pick up everything else I need, like vegetables for a salad and ingredients for my Cheesy Garlic Breadsticks that go great with just about every Progresso soup.  I can be in and out of Walmart in no time – which is critical when the time is of the essence.
A hot, hearty bowl of soup is the perfect weeknight dinner idea
One of the many reasons my family loves Progresso is that the ingredients are quality. Big chunks of white meat chicken, thick slices of carrots and tender rotini noodles make for a fantastic bowl of soup. In addition to being a great weeknight dinner idea, I also love opening a can of Progresso soup for a quick lunch. It's a simple way to enjoy a better-for-you lunch when I only have a few minutes to spare.
My son Harrison and husband Jason love Progresso soup for dinner. It's a great way to save time on busy weeknights, leaving more time for us to connect as a family around the dinner table. On busy nights, I feel like this is so much more important – we have such limited time together during the day, spending time together at the dinner table is our biggest priority. Having a hot, delicious bowl of soup is the perfect way to bring us together.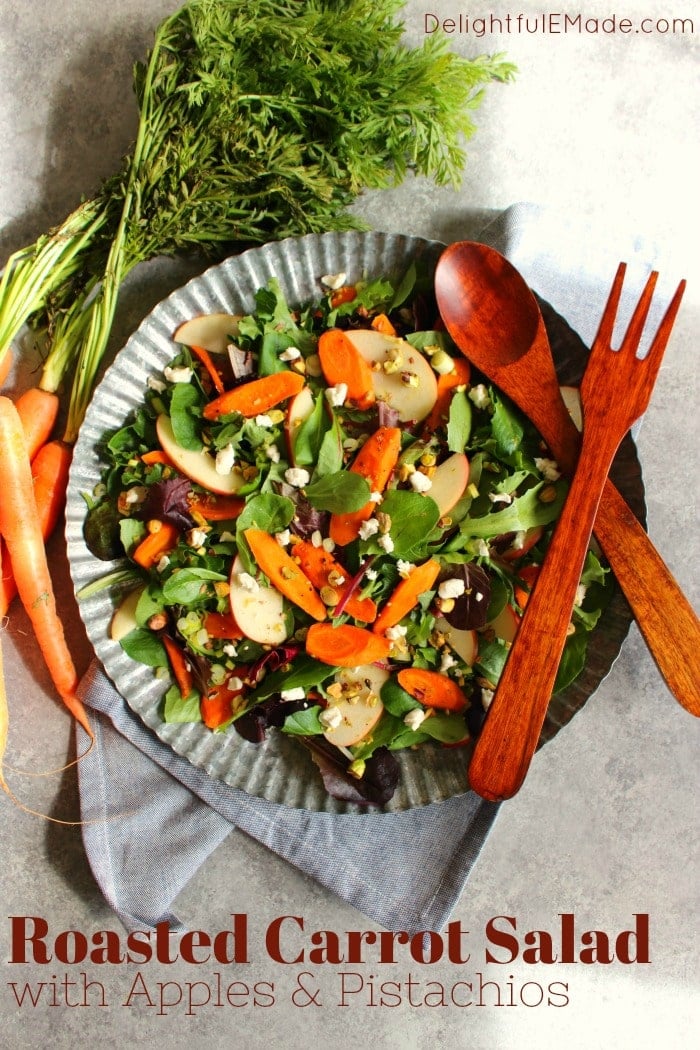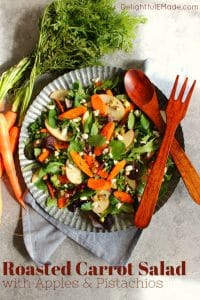 Get the recipe for my Roasted Carrot Salad with Apples & Pistachios here

Here's the recipe for my Easy Cheesy Garlic Breadsticks