Looking for a delicious, creamy espresso martini recipe? This Baileys Espresso Martini is the perfect brunch cocktail to enjoying with dessert. This espresso martini with Baileys is made with just 4 ingredients and only takes minutes to make and enjoy.
This post may contain affiliate links. Delightful E Made is a participant in the Amazon Services LLC Associates Program, an affiliate advertising program designed to provide a means for us to earn fees by linking to Amazon.com and affiliated sites.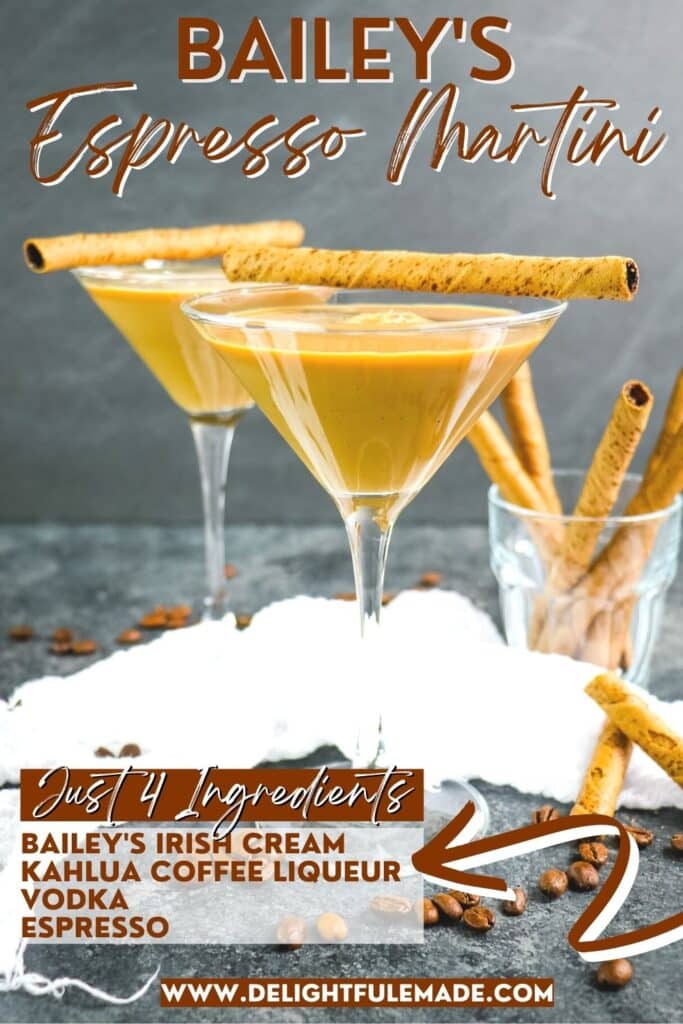 Are you a coffee lover that wants to enjoy espresso in a cocktail? Then, this espresso martini with Baileys is definitely for you.
With only 4 ingredients needed this Baileys espresso martini is smooth, creamy and great for enjoying at brunch or after dinner with a decadent dessert.
In this post I'll tell you exactly what you need to make this cocktail, along with how to make and serve it.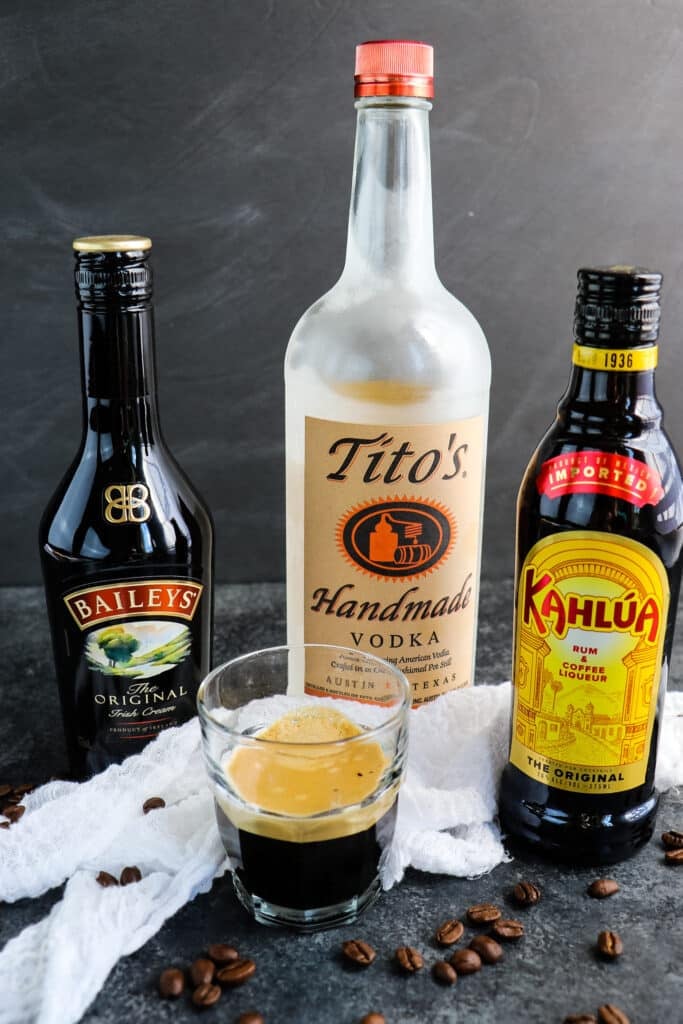 What do I need to make an espresso martini with Baileys?
Here's a quick-reference check list of the items you'll need to make this creamy espresso martini:
Baileys Irish Cream – you can find this at almost any liquor store or wherever spirits are sold.
Kahlua coffee liqueur – also found at almost any liquor store, this coffee liqueur is essential to making an espresso martini.
Vodka – I like and prefer Tito's vodka, however there are many great brands. Feel free to choose the best quality for your budget. To add a bit of flavor, you could also use a vanilla flavored vodka.
Espresso – I have a Nespresso machine that can brew fresh espresso. If you don't have an espresso maker, feel free to use instant espresso granules.
For exact ingredient amounts and full recipe instructions be sure to scroll down to the bottom of the post for the recipe. Thanks!
Are you looking to enjoy a hot chocolate with Baileys, Kahlua or Rum Chata? Be sure to check out my Spiked White Hot Chocolate, Mint Hot Chocolate, and my Amaretto Hot Chocolate.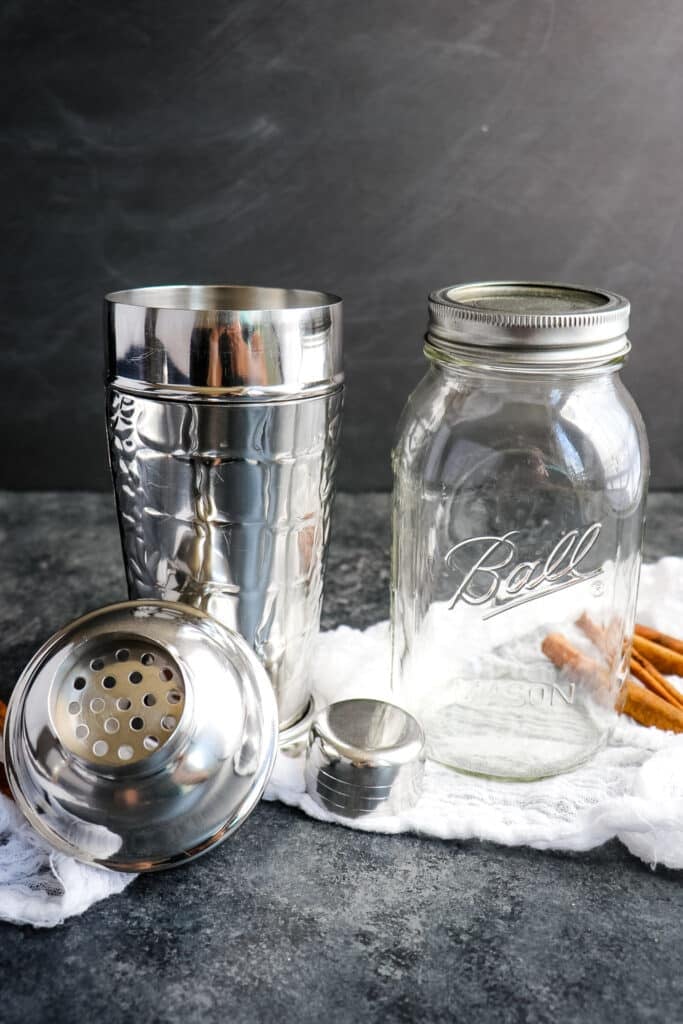 Tools for making cocktails and martini's:
A very helpful tool to have when making cocktails at home is a cocktail shaker. One that is large enough to accommodate ice as well as enough spirits for at least two cocktails.
If you don't immediately have a cocktail shaker handy, using a mason jar with a tight fitting lid also works. You can use the lid flat to strain your cocktail of ice when ready to pour.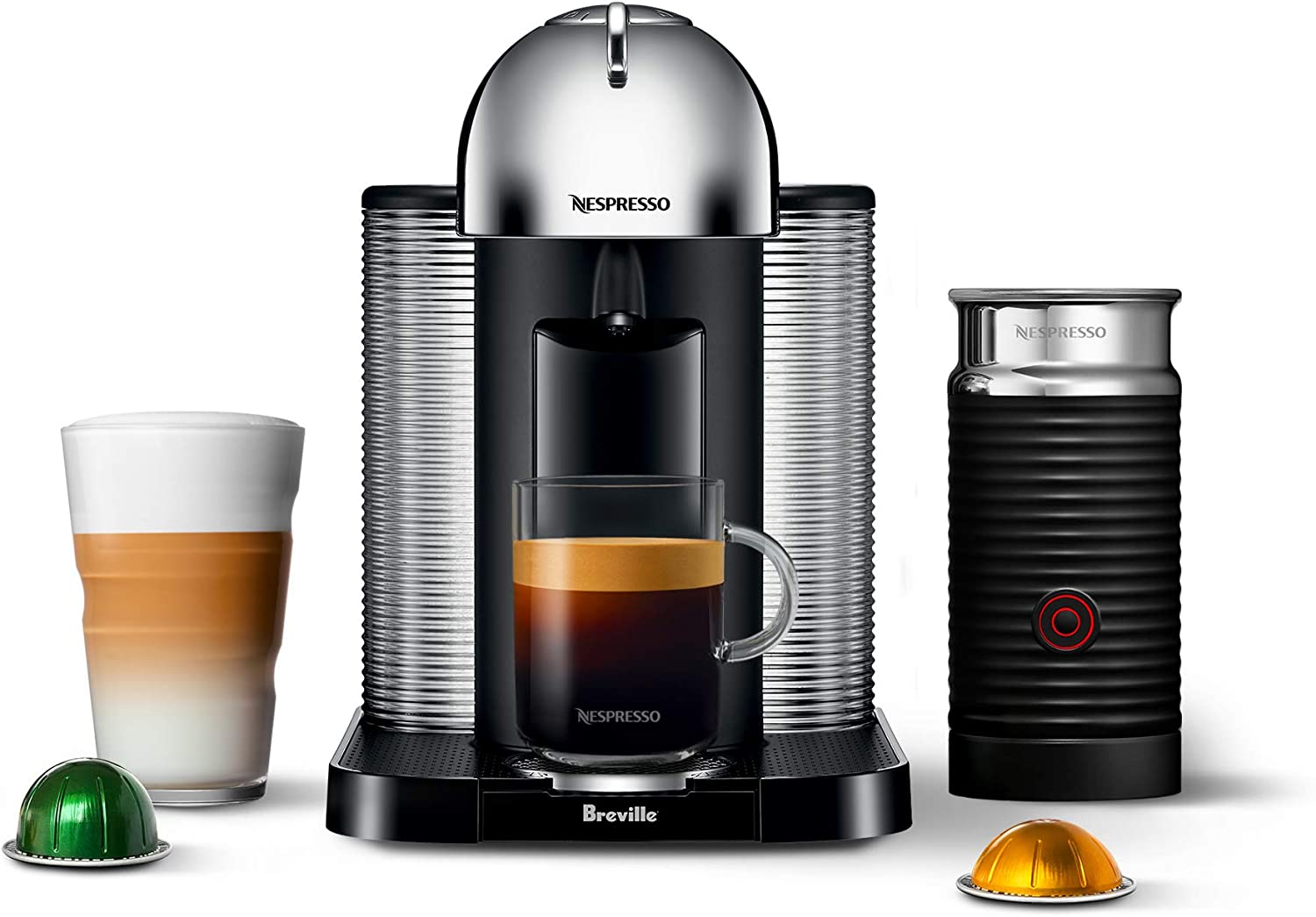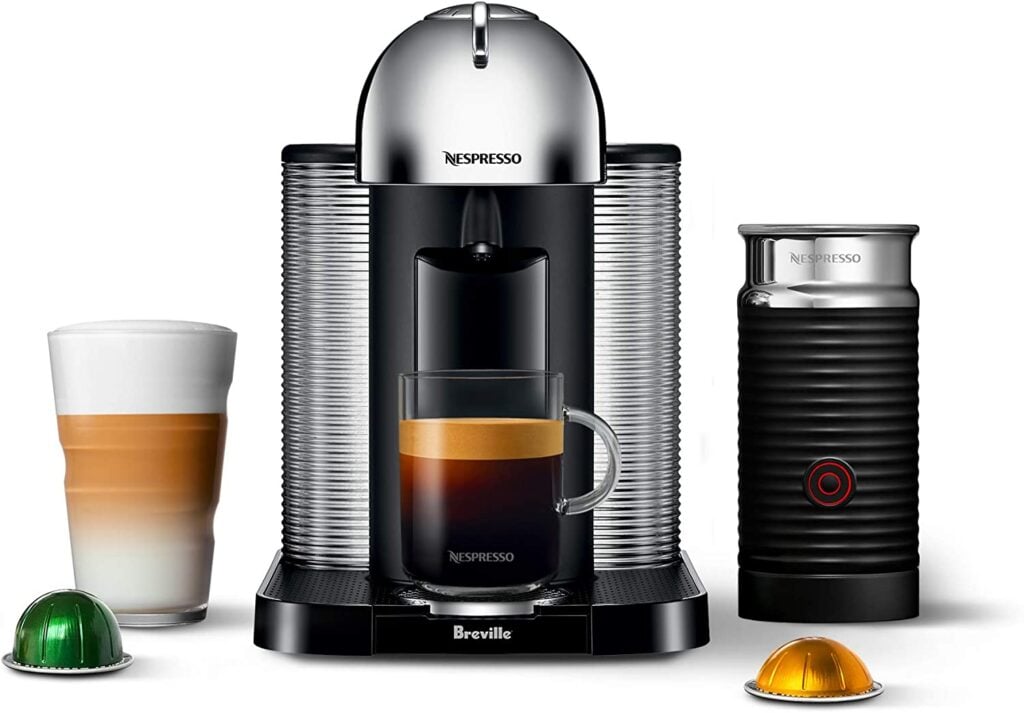 Nespresso Vertuo Coffee and Espresso Machine
Want to make both coffee AND espresso at home? This is the machine I use and LOVE. The fresh espresso is amazing and the brewed coffee tastes equally fantastic. I highly recommend!
Check out some of my other coffee drinks that include espresso:
How do I make an espresso martini?
To make an espresso martini, start by filling a cocktail shaker with ice. Add in the Kahlua, Bailey's, vodka and espresso.
Place the lid on the shaker, and make sure it is tight and secure. Shake vigorously to mix.
Pour the cocktail into a martini glass and top with a rolled cookie or chocolate biscotti. Enjoy right away while cold.
What can I serve with a Baileys espresso martini?
Espresso is always great served with chocolate. The sweet and bitter go wonderfully together and this creamy espresso martini is a great pairing as a dessert cocktail. Here are some of our chocolate desserts that would go perfectly with this espresso martini: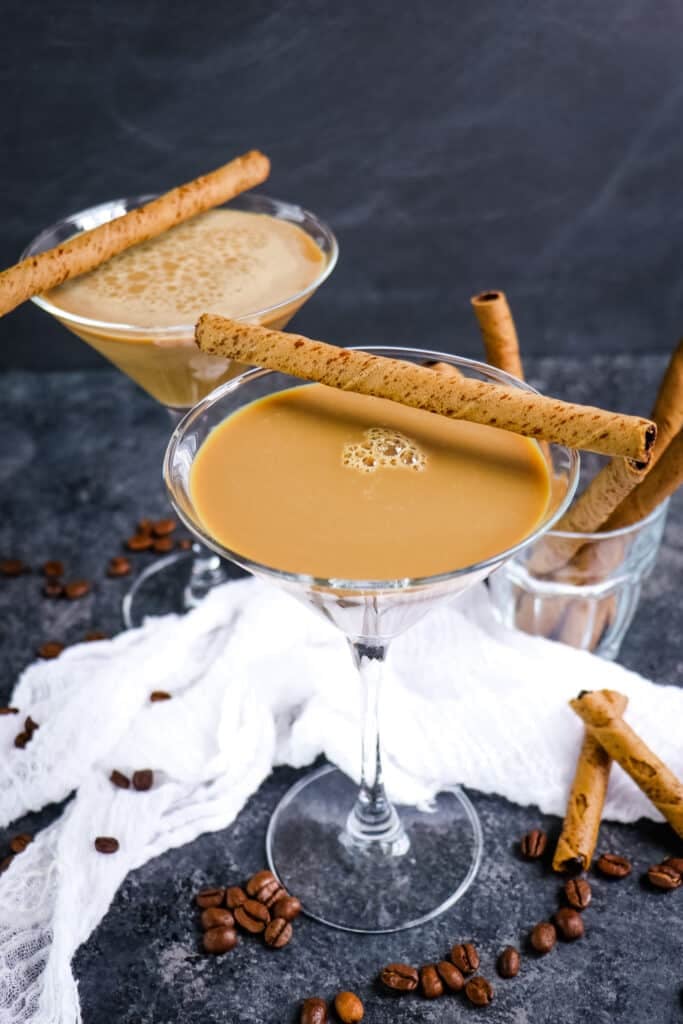 Frequently asked questions about making espresso martini's:
What liquor is best for an espresso martini?
Kahlua coffee liqueur and vodka are essential components for an espresso martini. To add a creamy component, adding a shot of Baileys adds some welcomed smoothness.
Is Baileys a coffee liqueur?
No, Bailey's is not a coffee liqueur. Bailey's is an Irish cream liqueur.
Is espresso good with Baileys?
Yes, Baileys is a great pairing with espresso. Baileys adds a nice creaminess to the strong flavors of espresso.
Which is sweeter Baileys or Kahlua?
Baileys is sweeter than Kahlua. Of the two, Baileys has a sweet, creamy flavor, where Kahlua has the flavor of strong coffee.
Does Baileys need to be refrigerated?
No. Baileys Irish cream does not need to be refrigerated. According to the manufacturer, Bailey's can be stored, opened or unopened at room temperature for up to two years.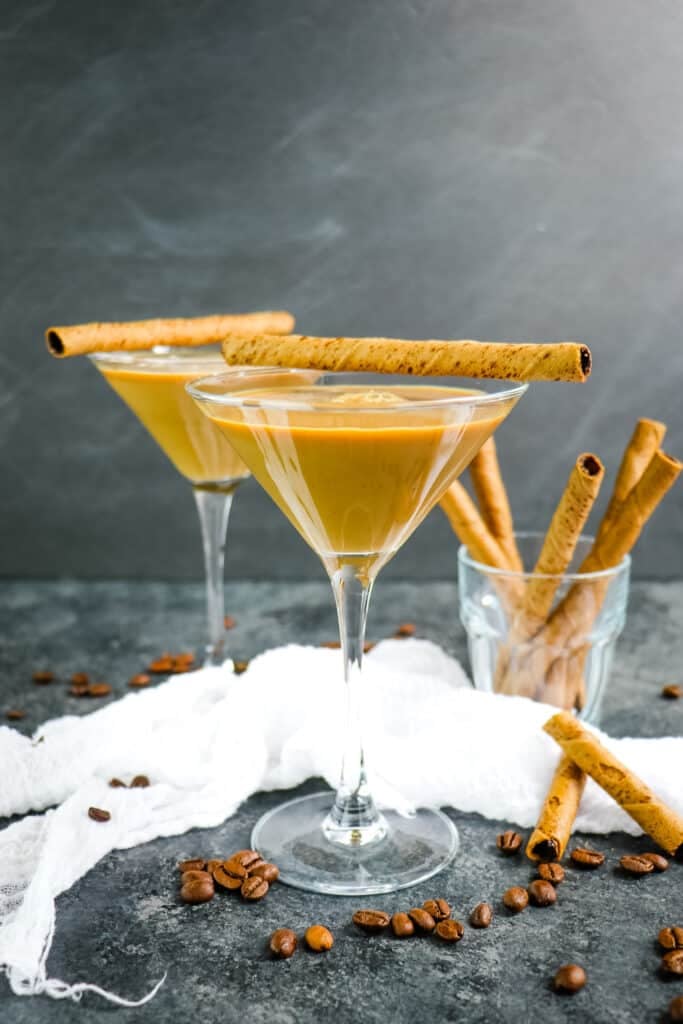 Do you love drinks and cocktails with Baileys? Be sure to check out my Baileys Hot Chocolate and my Spiked White Hot Chocolate with Caramel Baileys.
If you loved this cocktail recipe, check out my other popular drinks and libations: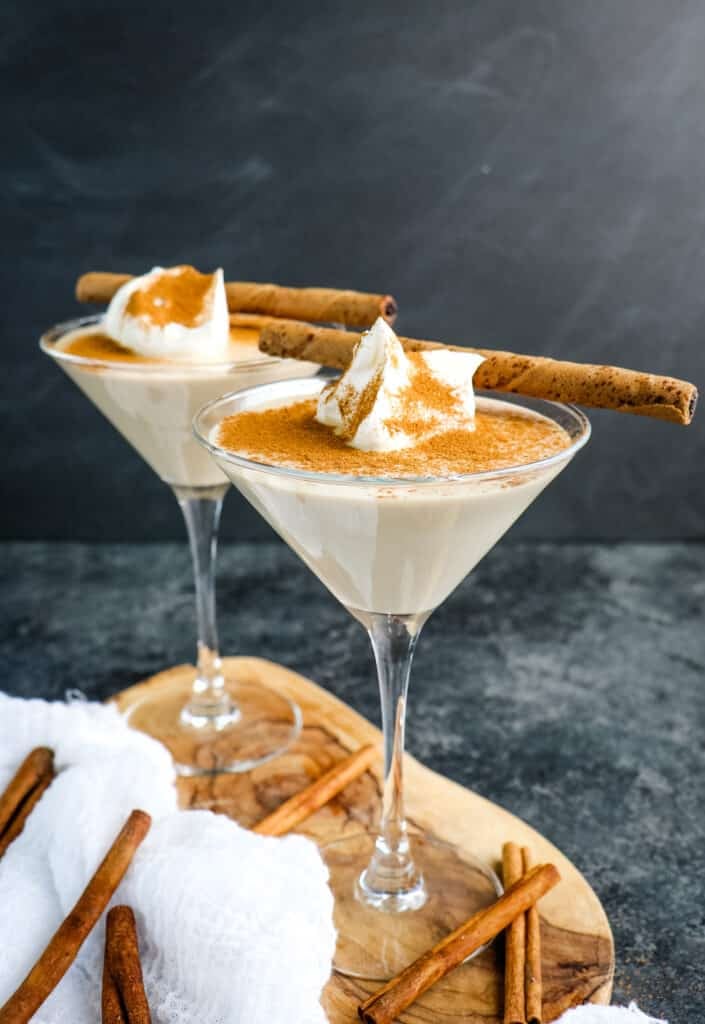 ---
---
Baileys Espresso Martini
Craving a creamy espresso martini? This Baileys espresso martini is strong, smooth and with the perfect amount of creaminess. Amazing as a brunch cocktail or served along side a decadent dessert.
Ingredients
2 oz. (2 shots) fresh brewed espresso (or instant espresso)
1 oz. Baileys Irish Cream
1 oz. vodka
1 oz. Kahlua coffee liqueur
Ice
Instructions
Fill a cocktail shaker with ice.
Add in the espresso, Baileys, Kahlua and vodka. Secure the shaker with a tight fitting lid and shake vigorously to mix the ingredients.
Strain into a martini glass. Garnish with a rolled cookie, biscotti or a dollop of homemade Cool Whip. Enjoy right away while cold.
Recommended Products
As an Amazon Associate and member of other affiliate programs, I earn from qualifying purchases.
Nutrition Information:
Yield:

1
Serving Size:

1
Amount Per Serving:
Calories:

281
Total Fat:

0g
Saturated Fat:

0g
Trans Fat:

0g
Unsaturated Fat:

0g
Cholesterol:

0mg
Sodium:

11mg
Carbohydrates:

23g
Fiber:

0g
Sugar:

22g
Protein:

0g